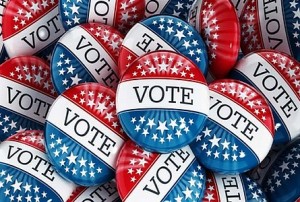 CSi Weather…
..TONIGHT…Clear. Lows in the upper 40s. West winds 5 to 10 mph.
.WEDNESDAY…Sunny. Highs in the upper 70s. Southwest winds 5 to 10 mph.
.WEDNESDAY NIGHT…Partly cloudy. Lows in the upper 50s.
Southeast winds around 10 mph.
.THURSDAY…Mostly sunny. Highs in the mid 80s. Southeast winds
10 to 15 mph increasing to 20 to 25 mph in the afternoon.
.THURSDAY NIGHT…Mostly cloudy with a 40 percent chance of
showers and thunderstorms in the Jamestown area, 50 percent in the Valley City area. Lows in the mid 60s.
.FRIDAY…Partly sunny. Highs in the lower 80s.
.FRIDAY NIGHT…Mostly cloudy. A 20 percent chance of showers and
thunderstorms after midnight. Lows in the lower 60s.
.SATURDAY…Mostly cloudy. A 20 percent chance of showers and
thunderstorms in the afternoon. Highs in the upper 70s.
.SATURDAY NIGHT…Mostly cloudy with chance of rain showers and
slight chance of thunderstorms. Lows in the upper 50s. Chance of
precipitation 40 percent.
.SUNDAY…Mostly cloudy with chance of showers and slight chance
of thunderstorms. Highs in the lower 70s. Chance of precipitation
40 percent.
.SUNDAY NIGHT…Mostly cloudy with chance of rain showers and
slight chance of thunderstorms. Lows in the mid 50s. Chance of
precipitation 30 percent.
.MONDAY…Partly sunny. A 20 percent chance of rain showers and
thunderstorms in the morning. Highs in the upper 70s.
Severe thunderstorms are expected to develop over western North
Dakota Thursday afternoon. This activity may develop into a large
complex that could spread into eastern North Dakota and northwest
Minnesota Thursday night. Hail to one inch and winds to 75 mph are
the most likely threats at this time for this area.
Jamestown  (CSi)  Voter turnout at the Jamestown Civic Center in Tuesday elections, and primary was termed "moderate" by Stutsman County election officials.
As of 2-p.m., Tuesday a total of 2,193 votes had been cast, of which they were 647 Early Voting ballots.
The absentee and write in votes will be added after the electronic votes are counted.
Write in votes will be for the Libertarian candidates in the primary election, and for the  second Jamestown Public School Board Rural seat, plus any others that appear on the ballot.
In Valley City, Barnes County Auditor Beth Didier said voter turnout was brisk.
Election totals posted after the polls close on line at CSiNewsNow.com and on CSi Cable Channel 10 The Replay Channel.
BISMARCK, N.D. (AP) —  North Dakota Secretary of State Al Jaeger says he doesn't expect any long lines at the polls during this primary election.
Realistically, there are no statewide races at stake during the Tuesday election. Jaeger says it will be local races pushing turnout, such as mayoral races in Bismarck and Minot.
Burleigh County Auditor Kevin Glatt says turnout is still "light" in Bismarck. Cass County Auditor Michael Montplaisir (mahnt-PLAY'-zur) describes turnout as "slow" in the state's most populous county.
Jaeger says there's likely to be a lot more excitement in November's general election. Republican U.S. Rep. Kevin Cramer is facing a little-known opponent in the Tuesday primary, but his campaign is focused on trying to unseat incumbent Democratic U.S. Sen. Heidi Heitkamp.
That race is seen as pivotal for control of the Senate, and Jaeger says "the nation's looking in on us."
Heitkamp doesn't have a Democratic primary opponent.
Jamestown  (CSi)  The Jamestown Stutsman Development Corporation (JSDC) board has approved the sale of the last two lots remaining at the I-94 Jamestown Business Park.
On Tuesday's Wayne Byers Show JSDC report, Business Development Director, Corry Shevlin said, all the lots will now be occupied located off I-94 and Highway 281 South, which contains the Stutsman Harley-Davidson business.
It's expected that UPS will locate on the lots, for business expansion, allowing the company to expand its operations and retain Jamestown UPS jobs.
Shevlin added that development continues at the Jamestown business park located at the west side of Jamestown Regional Airport, with work starting on infrastructure including installing a roadway and utilities.
He pointed out that JSDC board approved the 2019 draft budget that will be presented to the Jamestown City Council and the Stutsman Commission for approval, which contains increased funding from the city and county.
Jamestown  (CSi)  Louis L'Amour Elementary Principal Jon Koehmstedt has resigned, the position.
The Jamestown Public School Board at the Special Meeting, Monday on an 8-0 vote, approved the resignation.
Koehmstedt was hired April this year, to replace retired  Louis L'Amour Principal Vikki Coombs.
The position of principal is to remain open pending the formation of a list of candidates to  be interviewed.
MINOT, N.D. (AP) — A Ward County Jail inmate accused of breaking another inmate's jaw in two places during a fight over ramen noodles has been sentenced in state court.
The Minot Daily News reports that 33-year-old Jesse Levi Jones, of Kenmare, was sentenced to time already served of 126 days and ordered to pay more than $2,000 for expenses.
Jones pleaded guilty last week to misdemeanor assault.
Court documents show that the incident happened after 26-year-old inmate David Pieper Jr. accused Jones of stealing seven ramen noodle packages and a bowl from Pieper's cell. Pieper was unable to talk about the fight at the time but gave a written account to investigators.
Authorities say security cameras showed Jones punching Pieper.
BISMARCK, N.D. (AP) — North Dakota's efforts to reduce the impact of wind development on wildlife habitats are drawing opposition from energy and agriculture industries.
The Bismarck Tribune reports that the state Game and Fish Department has proposed voluntary guidelines aimed at steering wind developers away from building turbines and roads in wildlife habitats. The guidelines also outline a way companies can offset their impact to habitats via projects that restore or reconstruct habitats elsewhere.
Utility company officials said last week they weren't given the opportunity to comment on the proposal. They also questioned the department's authority to develop guidelines they say could be interpreted as requirements.
Department officials say they'll keep working with stakeholders to revise the recommendations.
The agency says North Dakota has 12 species on the federal threatened and endangered list.
In sports…
DETROIT (AP) — The Minnesota Twins have signed right-handed reliever Matt Belisle, bringing back the popular veteran after a stint with Cleveland.
The Twins made the move Tuesday before their game at Detroit and designated utility infielder Gregorio Petit for release or assignment to make room on the roster.
Belisle had a 5.06 ERA for the Indians in eight appearances earlier this season before being assigned to Triple-A Columbus. The 38-year-old posted a 4.03 ERA for the Twins in 2017 in 62 appearances. He moved from setup man to a ninth-inning role after closer Brandon Kintzler was traded.
Twins relievers rank 21st in the major leagues with a 4.15 ERA.
Petit had 26 at-bats for the Twins. He hit .308 and played all four infield positions.
In world and national news…
SINGAPORE (AP) — The parents of Otto Warmbier, the American college student who died after being released from a North Korean prison last year, are thanking President Donald Trump for his kind words about their son. Fred and Cindy Warmbier said Tuesday after Trump met with North Korea's Kim Jong Un that they appreciated the president's comments. Trump said Otto Warmbier was a "very special person" and that his death had galvanized the administration's determination to deal with North Korea.NEW YORK (AP) — Charitable giving in the United States hit a high point last year, topping the $400 billion mark for the first time. The Giving USA report says giving from individuals, estates, foundations and corporations reached an estimated $410 billion in 2017 – more than the gross domestic product of countries such as Israel and Ireland. That's up 5.2 percent from 2016.CHICAGO (AP) — The American Medical Association has adopted sweeping measures aimed at reducing gun violence, a problem it considers a public health crisis. In voting held Tuesday at its annual policy-making meeting in Chicago, the AMA agreed to press for a ban on assault weapons and came out against arming teachers. The group says it's frustrated with lawmakers' inaction.NAPERVILLE, Ill. (AP) — A police sergeant is being honored for his quick actions in rescuing a young child from a busy roadway in suburban Chicago. The Naperville Police Department posted dashcam video of last month's rescue by Sgt. Anthony Mannino on its Facebook page Monday. The child apparently left his nearby home and wandered along Route 59 as traffic whizzed by. Mannino, who was on patrol, stopped his police car to block a lane of traffic, ran after the child and scooped him up. The child wasn't injured.KENNEBUNKPORT, Maine (AP) — George H.W. Bush is celebrating his birthday in Maine as the first former U.S. president to turn 94. Bush doesn't have any big plans for Tuesday's birthday, eight days after being released from a hospital where he was treated for low blood pressure.