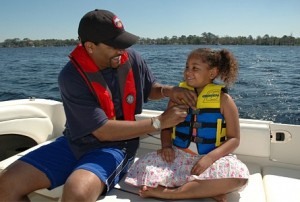 Jamestown  (CSi)  There will be two Boat Safety Classes on Thursday June 14th at 10-a.m., and 1-p.m., at Lakeside Marina.
The classes are for children and adults, which are free and open to the public.
Only one class needs to be attended.
Parents are responsible for transportation to and from the Reservoir.  There will be no supervised Healthy Connections Program activities at Nickeus and McElroy Parks on Thursday morning.  The parks will re-open at 1:00.  For more information, please contact the Jamestown Parks and Recreation office at 252-3982.