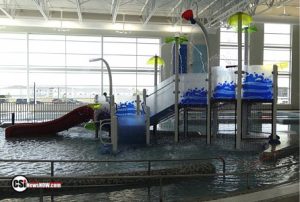 Jamestown  (CSi)  Jamestown Parks & Recreation will host the Pool Carnival on Friday June 15th, from 1:30-p.m., to 3:30-p.m., at the Two Rivers Activity Center (TRAC) in Jamestown.
The Healthy Connections Program is partnering with TRAC Aquatics to offer the Pool Carnival.
A reduced admission price of $3.00 per person will provide access to the pool area. Admission is free for TRAC members. Games and prizes will be offered for everyone!
There will be no supervised Healthy Connections Program activities at McElroy, Meidinger, Nickeus, or Leapaldt Park on Friday afternoon. For more information please call the Jamestown Parks &; Recreation office at 252-3982, or TRAC at 952-8722.