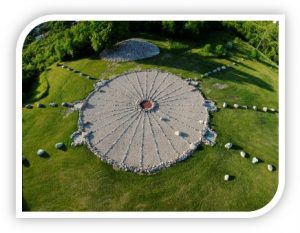 Valley City  (CSi)    Connect with friends and strangers for the Summer Solstice Sunset at Valley City's Medicine Wheel Park on Thursday, June 21 at 9:00 pm and celebrate the longest day of the year. 
Sunset is at 9:30 pm. Come see the new developments at the Park and be part of the entertainment. 
As the sky darkens, telescopes with be available to view Mercury, Venus, Jupiter, Saturn, and the Moon.  After midnight, Mars will join the show.