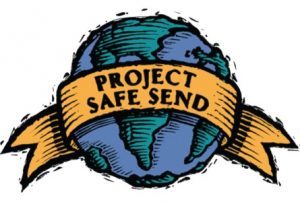 BISMARCK, N.D. (AP) — North Dakota's Agriculture Department has announced a dozen sites for this year's Project Safe Send chemical collections next month.
The program gives farmers, ranchers, pesticide handlers, government agencies and homeowners a way to dispose of unusable chemicals for free. Chemicals include herbicides, insecticides, rodenticides and fungicides. They're shipped out of state for incineration.
This year's collections begin July 10 in Lisbon and end July 27 in Larimore. In between there will be collections in Valley City, Ashley, Bismarck, Dickinson, Tioga, Minot, Beulah, Rugby, Devils Lake and Adams.
Agriculture Commissioner Doug Goehring says over the past 26 years, more than 4.4 million pounds of chemicals have been disposed of through the program funded by state pesticide registration fees.