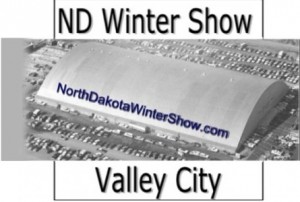 Valley City  (CSi)  The annual North Dakota Winter Show Summer Ranch Rodeo is Friday, July 13, at 6:00 pm., at the outdoor arena of the North Dakota Winter Show Events Center, weather permitting.
There's a mutton busting competition for kids ages 4 to 7 (they must weigh 55 pounds of less.)
Admission for the Summer Ranch Rodeo is $10.  Kids ages 10 and under are $5.
Those attending are encouraged to bring their own chairs.
Entries for the Summer Ranch Rodeo and Mutton Busting are available online at  www.northdakotawintershow.com   click on the entry info tab