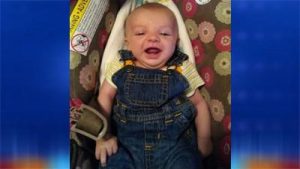 Woodworth  CSi) – Authorities at the scene of the search of a missing four month old boy in the Woodworth area say it  has ended in tragedy.
CSiNewsNow.com was informed the boy's body was recovered by searchers Saturday afternoon, about 2:30-p.m., south of Woodworth, a search that started Friday afternoon and continued on Saturday.
The Stutsman County Sheriff's Office says the body was recovered in  weeds near a slough in the search area.
WDAY reports the search on Saturday involved "scent sensitive," dogs, in an eight mile area in the Woodworth, Buchanan area, involving more than 30 people from seven agencies to cover the area.
During the Saturday search, another piece of the baby's clothing was found.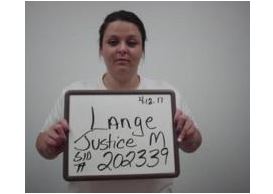 KVLY reports, the baby's mother, Justice Lange, is still believed to be hospitalized in Fargo.   Kaiser says no charges have been lodged against Lange at this time, in connection with the baby's disappearance or his death.  His department will need some time to investigate before issuing any.  Kaiser says Lange previously had several warrants out for her arrest in Carrington.
Kaiser adds that because the baby and the mother were together, a there was no abduction, no Amber alert was issued.
Lange's Facebook page indicates that she is  from Carrington but lives in Fargo.
Kaiser says the search was a team effort and everyone searching remained safe and hydrated.
The cause of death is undetermined as an autopsy will be performed, in Bismarck.  More information as it Becomes available.
Previously…
Woodworth  — The search on Saturday morning continues and intensifies for the missing four month old boy in the Woodworth area.
Stutsman County Sheriff Chad Kaiser reports local and state authorities gathered Saturday morning in the search of a slough, on and under the water.
A cadaver dog from Fargo is aiding in the Saturday search.
Extreme heat and strong wind is expected to hamper the search efforts.
Updates will be given later Saturday.
Previously…
Woodworth  (KVLY) the Jamestown Fire Department's  Search and Rescue Dog Friday was  brought to the scene in the Woodworth area, in the continued search for a missing four- month old  boy .
Stutsman County Sheriff, Chad Kaiser says Friday evening the search continues at a slough, adding that if nothing turns up, the search will resume Saturday.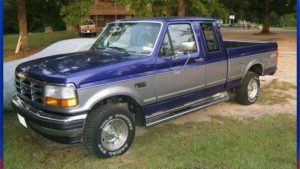 Friday evening the pickup truck being searched for in connection with case was located  in rural Woodworth,  about four miles from where the child's mother, Justice Lange was found walking, Friday morning, located by a farmer who brought her to Carrington where he called police.  She was taken into custody, having several warrants out for her arrest.
WDAY reports that Kaiser says Lange reportedly cannot recall the past four days and she might have been on drugs. She cannot remember where she lost her baby.
Kaiser adds, "We have not charged her with anything yet. We know she had the baby in her possession and that is why we are concentrating heavily on this slough because she said that is the last location she remembers."
She was later transferred to a Fargo Hospital with undisclosed injuries.
The North Dakota Highway Patrol assisted in the search for the truck, with a ground and air search.
Authorities were told  on Monday this week, that the woman, from Carrington and her four month-old child were missing along with a purple pickup.
Previously….
Jamestown  (KVLY) The Stutsman County Sheriff's Office is searching for a pickup truck, in connection with a missing baby.  The search Friday was continuing in the Woodworth area.
KVLY reports that Stutsman County Sheriff Chad Kaiser says, a mom and her child were last seen in the Jamestown area about four days ago.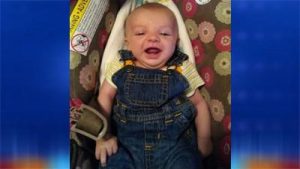 Valley News Live confirmed that on Friday the mother was located but that her child, along with a truck believed to be related in the case, have not yet been found.
Sheriff Kaiser says it is unknown how long the child has been without its mother.
The mother is currently in custody of the Carrington Police Department for unknown reasons. Family members are currently searching for a truck related in the case in Stutsman County.