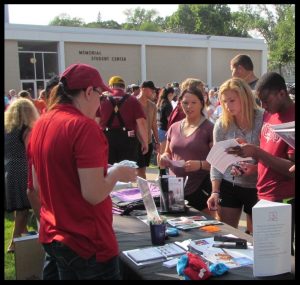 Valley City  (CSi)  Valley City State University would like to invite VCSU clubs, organizations, groups and the Valley City Community to participate in the VCSU 2018 "Welcome Home" Welcome Weekend Activities scheduled for August 18th, 5-p.m., to 6:30-p.m., at the East Side of the Student Center.
We are hoping to have you take part in "Welcome Home" to what the Valley City community and University has to offer new students. You can contribute by creating a display that promotes your business, organization, or group. Joining in the "Welcome Home' activities will give you an opportunity to build a network with the incoming college students for future business/employment/involvement. Keep in mind that students enjoy drawings, coupons, or free products that could be given away during the "Welcome Home" activities. This event is a great opportunity not only for the students, but also for your business, organization, or group to build connections here at Valley City State. This year we are expecting approximately 200 incoming freshmen.
The "Welcome Home" activities are planned to start at 5:15pm and run until 6:30pm. The displays will be set up on the east side of the Student Center.  We ask that you are set up by 5:00 pm and you can begin to take down after 6:30 if you need to get going.  For your convenience, we will supply an area for your business along with a table.  If you need a chair, it is suggested to bring one along.  In the event of inclement weather, we will have the event moved indoors. Along with the "Welcome Home" activities, there will be a picnic welcoming all freshmen which will also be available to you.
We sincerely hope that your business/organization/group will make plans to participate.   RSVP by Aug. 15th to:
Valley City State University Student Center
Kari Stricklin kari.stricklin@vcsu.edu
230 Viking Drive SW
Valley City, ND  58072 
Call 845-7990
Or Fax 701-845-7123