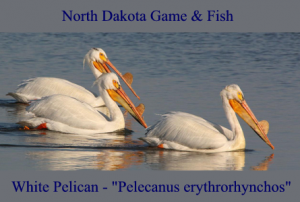 BISMARCK, N.D. (AP) — The U.S. Fish and Wildlife Service says nearly 29,000 American white pelicans have returned to nest in south central North Dakota.Biologists say the nesting colony at Chase Lake National Wildlife Refuge is the largest in North America.Biologist Brandon Oksendahl says the number of breeding adults at the refuge is down slightly from last year but it's still among the highest on record.A record 35,466 birds were counted in 2000.

The white pelicans are among the largest birds in North America, measuring 6 feet from bill to tail. They normally arrive at the refuge north of Medina in early April.

The birds usually stay at the refuge through September, raising their young and feasting on fish and foot-long salamanders from small ponds in the area.