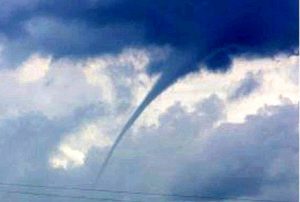 Whatford City, ND (AP) — A county emergency manager is pushing for better weather radar coverage in western North Dakota after a tornado ripped through the area.
The Bismarck Tribune reports that the closest Doppler radars to Watford City are about 140 miles (225 kilometers) away near Minot. Warning coordination meteorologist John Paul Martin says radars at that distance detect storms forming at least 10,000 feet (3,048 meters) above ground.
Emergency manager Karolin Jappe is advocating for a radar closer to McKenzie County, which leads the state in oil production. Watford City faced an EF2 classification tornado last week that killed a newborn baby and injured more than two dozen.
Officials aren't clear whether better radar coverage would've changed the outcome, but Gov. Doug Burgum says state officials plan to look into the issue.