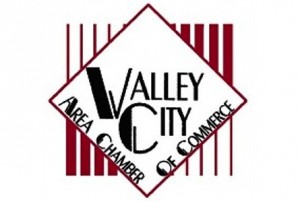 Valley City    (CSi)  The Valley City Area Chamber of Commerce reminds residence that Back to the City is the perfect time to showcase Valley City businesses and let VCSU students know about all of the products and services you can offer them right here in Valley City.
Back to the City Night is Thurs Sept 6 from 5:30-p.m. to 7:30-p.m., on Central Avenue  from 2nd street to 4th Street.
VCSU Students will walk from the footbridge to downtown beginning at 5:30-p.m., to participate.
The Chamber invites businesses to send them your events & happenings by Wednesday of each week to include them in their weekly E-blasts, which are sent to our 239 members, as well as in their Community Calendar on their  website. Residents, homeowners, and schools can participate with decorations.