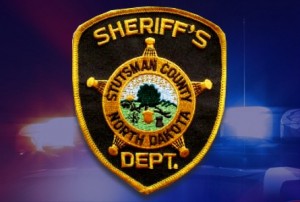 Jamestown  (CSi)  – A Stutsman County Deputy who made arrests in two large drug busts that were dismissed has resigned.
KFGO's website reports, Sheriff Chad Kaiser says Matt Thom's resignation letter indicated he was quitting for personal reasons and that he was looking for employment outside of law enforcement. Thom had been with the sheriff's department for nearly six years and was a sergeant.
Thom came to the department after a stint with the Marine Corps. Kaiser says he doesn't know whether recent decisions to drop charges in the drug cases contributed to Thom's decision to resign.
The drug busts in December and January on I-94 resulted in four arrests and the seizure nearly 700 lbs. of marijuana.
Last week, the state's attorney decided to drop charges at the request of the sheriff's office after determining that there were issues with one of the cases. Last month, a judge dropped charges in the other case ruling evidence in the bust was inadmissible.
The sheriff says he's "disheartened" by the dismissals."  "We'll learn from out mistakes," said Kaiser.
Thom asked to keep his K-9 partner. The county board approved the transfer at Tuesday's meeting.