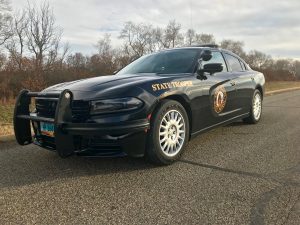 Medina  (CSi)  The North Dakota Highway Patrol reports, a 68 year old Streeter  man was injured after his motorcycle crashed westbound on I-94, Wednesday evening  a mile east of Medina.
Stanley Spitzer exited the interstate at Medina  and lost control of his motorcycle.
He traveled from the right lane, entered the median after over correcting and rolled. He was ejected from the motorcycle.
Spitzer was transported by the Medina Ambulance to the Jamestown Regional Medical Center. he was later life-flighted to Sanford Hospital in Fargo for treatment. His condition is not known.
The crash remains under investigation.
Assisting at the scene were,  the Stutsman County Sheriff's Office, Medina Ambulance, and Tappen First Responders.