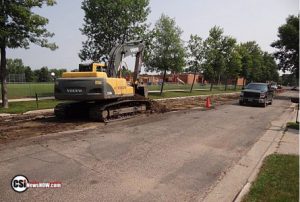 Jamestown  (CSi)  The City of Jamestown will begin the reconstruction of 15th Street Southwest near Louis L'Amour School, on Monday August 13th.
Adam Hanson reports, the area includes between 11th Avenue and 13th Avenue Southwest.
The reconstruction is followed by a mill and overlay, and then chip sealed, scheduled for the last week in August, along with other Southwest paving projects.
25th Street between Highway 281 and Edgewood Senior Living has been overlayed and then to be chip sealed.
The street between R.M. Stoudt Ford and Menards,  starting at the stop sign, will start to be over-layed on Friday August 10.