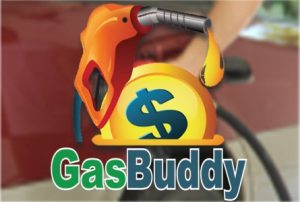 North Dakota, August 20, 2018 – Gasoline prices in North Dakota have fallen 1.7 cents per gallon in the past week, averaging $2.84/g Sunday, according to GasBuddy's daily survey of 493 stations in North Dakota. This compares with the national average that has fallen 3.1 cents per gallon versus last week to $2.82/g, according to GasBuddy.
Average gasoline prices on August 20 in North Dakota have ranged widely over the last five years:
$2.31/g in 2017, $2.21/g in 2016, $2.69/g in 2015, $3.44/g in 2014 and $3.59/g in 2013.
Including the change locally during the past week, prices Sunday were 52.2 cents per gallon higher than a year ago and are 1.5 cents per gallon lower than a month ago. The national average has dropped 1.7 cents per gallon during the last month and stands 50.5 cents per gallon higher than a year ago.
Areas near North Dakota and their current gas price climate:
Sioux Falls- $2.72/g, down 3.7 cents per gallon from last week's $2.76/g.
Fargo- $2.64/g, unchanged  from last week's $2.64/g.
South Dakota- $2.85/g, unchanged  from last week's $2.85/g.
"The national average price of gasoline has fallen to its lowest level since May 7, some 105 days ago when many of us were dreaming of summer road trips and falling gas prices. After all, gas as cheap as last summer has been elusive this summer, but it's not too late to enjoy this summer's lowest prices," said Patrick DeHaan, head of petroleum analysis for GasBuddy. "Oil prices have held in the mid-$60s per barrel, the price of which has been determined by a delicate balancing act of global optimism and pessimism surrounding a long litany of possible economic issues. As we race towards summer's finish line, we may see more pessimism weigh on oil markets, offering some relief to weary drivers who've seen the most expensive summer at the pump since 2014. Labor Day will likely claim the cheapest prices for a summer holiday this year, and I'm sure millions of motorists will take advantage."
For LIVE fuel price averages, visit http://FuelInsights.GasBuddy.com.
About GasBuddy
GasBuddy is the technology company changing the way more than 75 million consumers find, purchase, and save money on gasoline. Founded in 2000, the original GasBuddy website was a pioneer in crowd-sourced information, leveraging technology, big data, and a passionate community that now connects more than 70 million users with real-time, accurate fuel pricing information as well as reliable reviews of gas station amenities and services. The app and website have the most accurate and real-time fuel prices at over 140,000 unique stations in the United States, Canada, and Australia and is the most comprehensive money-saving companion while on the road. GasBuddy is available on all mobile platforms. For more information, visit www.gasbuddy.com.