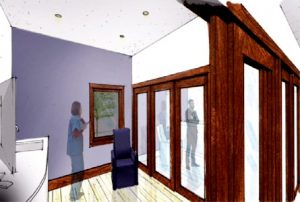 Jamestown  (JRMC) — The JRMC Foundation is hosting two cancer center events this September.
The JRMC Cancer Center Journey to Mile 256: a Private Debut is set for Thursday, Sept. 27 at the JRMC Cancer Center shell space at JRMC. The event is a formal gala including meal, entertainment and live auction. Tickets are $50-$100. Seating is limited to 200 individuals.
Brunch Out Cancer, a JRMC Cancer Center open house, is set for Sunday, Sept. 30. The event is open to the public from 10:30 a.m. to 1 p.m. and includes light brunch and small tours.
To learn more or to purchase tickets, call (701) 952-4880 or visit www.jrmcnd.com/giving.