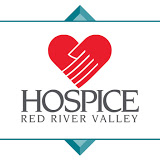 Register by Sept 24!  Jamestown  (CSi)  —Hospice of the Red River Valley is offering a free educational grief support program for adults who have recently experienced the death of a loved one in Jamestown.
Journeying Through Grief is a free grief class for adults. The sessions will focus on understanding the grief process, common grief reactions, taking care of yourself while grieving and embracing memories. This class is free and open to the public, but pre-registration is required one week prior to the class date.
Jamestown, N.D.
Monday, Oct. 1 from 5:30-7:30 p.m.
Eventide Jamestown, 1300 2nd Place NE, Jamestown
Pre-registration required by Sept. 24
Register for classes online at www.bit.ly/griefclassregistration, call (800) 237-4629 and ask for the bereavement department, or email bereavement@hrrv.org. To view the complete 2018 fall grief class schedule, visit: http://bit.ly/griefclasses.
About Hospice of the Red River Valley
Hospice of the Red River Valley is an independent, not-for-profit hospice serving all, or portions of, 29 counties in North Dakota and Minnesota—including Jamestown. Hospice care is intensive comfort care that alleviates pain and suffering, enhancing the quality of life for patients with life-limiting illnesses and their loved ones by addressing their medical, emotional, spiritual and grief needs. For more information, call toll free 800-237-4629, email questions@hrrv.org or visit www.hrrv.org.