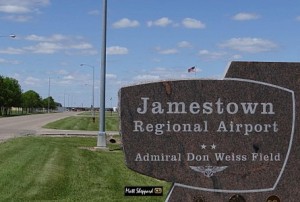 Bismarck  (CSi)  In August this year, Jamestown airline boardings were up 9.6 percent, compared to August 2017 figures.
In August this year, there were 1,085 boardings at Jamestown Regional Airport compared to 990 in August of 2017.
Year to date through August 2018, there were 8,366 boardings, compared to 8,879 through August of 2017, down 5.78 percent.