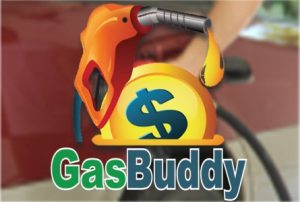 North Dakota September 24, 2018 – Gasoline prices in North Dakota have risen 3.8 cents per gallon in the past week, averaging $2.83/g Sunday, according to GasBuddy's daily survey of 493 stations in North Dakota. This compares with the national average that has fallen 0.8 cents per gallon versus last week to $2.83/g, according to GasBuddy.
Average gasoline prices on September 24 in North Dakota have ranged widely over the last five years:
$2.48/g in 2017, $2.25/g in 2016, $2.34/g in 2015, $3.38/g in 2014 and $3.49/g in 2013.
Including the change locally during the past week, prices Sunday were 35.2 cents per gallon higher than a year ago and are 1.5 cents per gallon higher than a month ago. The national average is unchanged   during the last month and stands 28.8 cents per gallon higher than a year ago.
Areas near North Dakota and their current gas price climate:
Sioux Falls- $2.81/g, up 4.7 cents per gallon from last week's $2.76/g.
Fargo- $2.71/g, up 10.8 cents per gallon from last week's $2.61/g.
South Dakota- $2.83/g, up 1.6 cents per gallon from last week's $2.82/g.
"With a muted response from OPEC to President Trump's exhortation via Twitter that OPEC do something to reign in high oil prices, we may see energy markets rally as concerns grow that Iran's sanctions effective in November may pose more a challenge to global supply than anticipated," said Patrick DeHaan, head of petroleum analysis for GasBuddy. "Oil prices jumped to fresh highs last night on reaction to the chilly reception to Trump's concern, with several oil ministers downplaying the rise in oil prices. Moving forward, with Iran's oil essentially out of reach, gas prices may not see the typical decline we had been expecting as recently as the last two weeks as new concerns emerge about the tightrope balance some oil producing countries are hoping for- pushing supply down as global demand rises. That's not going to be good news for motorists."
For LIVE fuel price averages, visit http://FuelInsights.GasBuddy.com.
About GasBuddy
GasBuddy is the technology company changing the way more than 75 million consumers find, purchase, and save money on gasoline. Founded in 2000, the original GasBuddy website was a pioneer in crowd-sourced information, leveraging technology, big data, and a passionate community that now connects more than 70 million users with real-time, accurate fuel pricing information as well as reliable reviews of gas station amenities and services. The app and website have the most accurate and real-time fuel prices at over 140,000 unique stations in the United States, Canada, and Australia and is the most comprehensive money-saving companion while on the road. GasBuddy is available on all mobile platforms. For more information, visit www.gasbuddy.com.