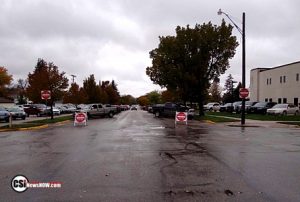 (CSi)  Jamestown motorists are being informed that, Sixth Street Southeast adjacent to the Law Enforcement Center, between Second Avenue and Third Avenue Southeast is now one-way eastbound.
Traffic must now enter from Second Avenue Southeast, with "Do Not Enter," signs posted on the Third Avenue end, and a no-turn sign from the alley entering Sixth Street.
Diagonal parking is now on the north and south sides of the street.
City officials recently approved the change to create more parking in the block by changing parking to diagonal.