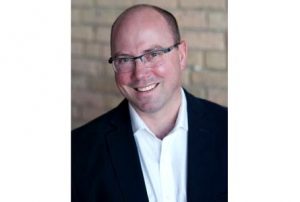 Jamestown  (Chamber)  The 2019 Energy Luncheon will be held on Tuesday, October 16th from 12:00 – 1:00pm at the North Dakota Farmers Union building in Jamestown.  The luncheon is put on by the chambers ag energy committee and is held to make the community aware of the region's energy industry and connections with the agriculture industry. Many ag commodities now remain in the region for further processing because of a growing and local energy industry.
This years guest speaker will be Jeff Haase of Great River Energy.  Jeff Haase is the Leader of Member Technology & Innovation for Great River Energy.  In this capacity he provides leadership for Great River Energy's (GRE) conservation and energy efficiency programs, as well as demand response and distributed energy resources technology, strategy, development and operations.
Since 2010 GRE's member cooperatives have saved nearly a billion kWh of electricity through their efficiency and conservation efforts.  GRE operates an industry leading load management system with over 350 MW of summer control capacity. Jeff focuses on optimizing GRE's program offerings and quantifying the benefits these programs bring to its members.  Jeff has a Bachelor's of Mechanical Engineering from the University of Minnesota and is a registered Professional Engineer.
Tickets for the event are available online at www.jamestownchamber.com or can be picked up at the chamber office or at the event the day of. Tickets are $10.00 for chamber members and $12.00 for non-members. The event is sponsored by Great River Energy and North Dakota Farmers Union.