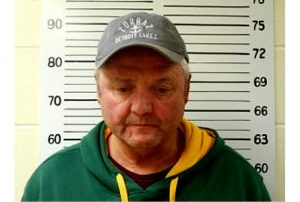 Bismarck, ND  (AP) — A Republican lawmaker from eastern North Dakota has been charged with driving under the influence.  Rep. Craig Headland, of Montpelier, was arrested late Saturday night on Interstate 94 in Stutsman County.  The North Dakota Highway Patrol says Headland refused a field chemical test and was arrested.  An initial court appearance has been scheduled for Nov. 7.
Headland did not immediately return telephone calls seeking comment on Tuesday.
Headland is a farmer who was first elected to the state House in 2002. He is seeking re-election for District 29, which includes  a section of Jamestown, Foster County, rural Stutsman County and parts of Eddy and LaMoure counties.
Previously reported …
Jamestown  (WDAY.com) Rep. Craig Headland, R-Montpelier, was charged with driving under the influence on Oct. 6, according to Southeast District Court documents in Jamestown.
Headland was stopped at 11:32 p.m. on Interstate 94 near the Spiritwood exit by the North Dakota Highway Patrol.
Court documents indicate Headland is scheduled to appear in District Court on 1:15 p.m. on Nov. 11.
Headland has been a member of the North Dakota House of Representatives since 2003. He is currently seeking re-election in District 29 to a fifth term.