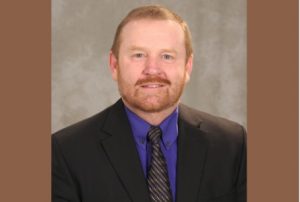 Jamestown  (NDFU)  – ND Farmers Union President Mark Watne Wednesday day called on the Trump administration to address the long range impact on rural America of a ongoing trade war.
Watne says, "There is no 'short-term pain' in a trade war. Wars are made up of battles. The effects of this trade war and pain will be long term for agriculture.
He noted that former trading partners are making inroads with other countries to avoid trade with the U.S.
Brazil, for example, currently has eight new export elevators under construction
Watne adds, "Countries are using the trade war to their advantage and it's impacting commodity prices."
According to NDSU ag economics professor William Wilson, soybean prices normally would be about $13 per bushel this time of year without the trade war, instead of $7. With few shipments of ag commodities leaving U.S. ports and prices well below the cost of production, Watne said he is concerned about farmers' ability to secure financing for next year's crop.
Watne says, "No amount of rhetoric will secure an operating loan and no amount of direct assistance to farmers will restore trade relationships that have been lost.  This goes well beyond the farm to agribusinesses and main streets everywhere."
Watne recently asked U.S. Chief Agriculture Trade Negotiator Gregg Doud at a meeting in Washington, D.C., what a trade war win would look like for farmers. Watme adds. "His response wasn't better prices or greater demand for soybeans or other commodities."
Frustrated that few leaders are talking about the long-range impact of the trade war in rural America, Watne said reality is hitting home as more crops come off the field. Watne says, "I hope we don't lose family farms in this process."