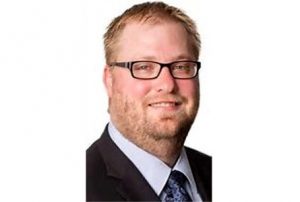 BISMARCK, N.D.  (CSi) – The North Dakota Insurance Department will be hosting a series of nine, statewide Medicare Part D Annual Enrollment Events beginning on Tuesday, Oct. 16 in Grand Forks. The events will provide Medicare beneficiaries of all ages with the opportunity to review, plan or shop for coverage options with the assistance of trained, volunteer counselors. This year, an additional event has been scheduled in Minot.
It is critical for beneficiaries to review their plan and make sure that it is the most cost effective option. Last year, SHIC volunteer counselors and staff were able to find more than $2 million in savings for North Dakota consumers.
Open enrollment for Medicare health or prescription drug plans (Part D) runs from Oct. 15 through Dec. 7. It's just as important for North Dakotans already enrolled in Medicare Part D to review their current coverage during this time as it is for those enrolling for the first time because they can determine what features of coverage matter most to them and shop for plans that meet their needs and fit their budget. For example, changes companies make to their plan's 2019 formulary (list of approved medications) and the tier assignments may be extremely costly if an individual does not review and make changes to their coverage. Any of the medications covered by a plan in 2018 may not be included in the 2019 formulary; this will result in having to pay full price for the medication.
SHIC counselors will be visiting the following cities:
Valley City, Thursday October 18th, 9-a.m., to 4-p.m., at the senior center, at 139 2nd Avenue Southeast.  845- 4300.
Jamestown, Friday October 19th, 9-a.m. to 4-p.m., Gladstone Inn & Suites, 111 2nd Street, Southeast.  252-0700.