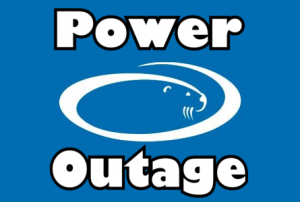 Jamestown  (CSi)  Tree limbs heavy with wet snow coming in contact with power lines have been causing power outages in Jamestown all day Wednesday.
Otter Tail Power Company, Jamestown Operations Manager, Charles Krebs says, Wednesday morning between 11:15 and 11:27, one such incident caused an outage from the post office area, to just west of Jamestown and north.
On Wednesday afternoon, another tree limb in the 200 block of 6th Avenue, Southeast, contacting a power line caused a separate outage in Southeast Jamestown starting at 2:45-p.m., from the area around the middle school, and south to 10th Street Southeast.  The power was restored at 3:05 p.m.
He says when the tree limb contacts the power line a fault occurs which trips a circuit breaker which needs to be reset.