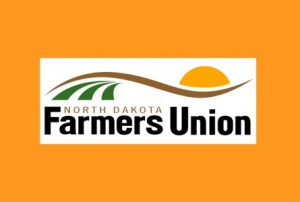 Jamestown  (NDFU)  – The state's largest farm organization announced Monday that it has launched a Vote Family Farm initiative to educate voters on critical ag issues and the candidates who support family farm agriculture.
"Family farming is essential to our state's economy and communities," said North Dakota Farmers Union President Mark Watne. "We're facing a lot of adversity right now in agriculture, but there are opportunities we could be seizing upon if farm-friendly legislators were elected."
Watne said the organization has launched a votefamilyfarms.com website to help voters better understand agricultural issues and candidate positions, including positions on the state's anti-corporate farming law. NDFU members successfully referred legislation that was passed in the 2015 session that would have weakened the law, allowing corporate ownership of land for swine and dairy operations.
The vote of incumbent legislators on SB 2351, which attempted to create the corporate exemption, is posted on the votefamilyfarms.com website.
"Each of us has a responsibility to participate in our democracy at the ballot box," said Watne. "Our goal is to help citizens make an educated vote and elect leaders that will actually support family farm agriculture once elected."