Jamestown (CSi)  The Annual Veterans Day celebration at the All Vets Club in Jamestown is on Monday November 12, starting will a free community breakfast at 7:30-a.m. served by Sertoma Club members.
That's followed by a free soup luncheon and family bingo.
The evening begins with a no-host social at 5:30-p.m., and a performance by the Jamestown Drum and Bugle Corps.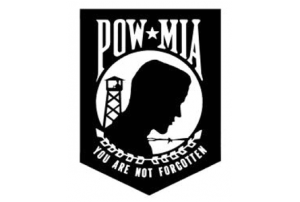 That will be followed by the POW/Mia Ceremony, presented by the American Legion.
The Celebration Banquet will begin at 6:15-p.m., with door prizes, great food and musical entertainment, along with a free meal for all Viet Nam Era veterans. (1961-1975), who are being honored this year.
For more information call the All Vets Club at 701-252-8994.
All in the community are invited to join in the day of recognition.