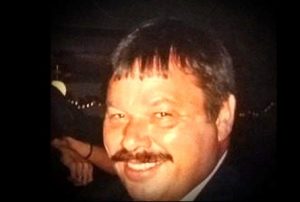 James Bernard "Jim" Moritz was born December 24, 1956 at Valley City, ND, the son of Romaine and Joyce (Burchill) Moritz. He grew to adulthood on the family farm near Eckelson, ND. Jim attended Eckelson School and graduated from Litchville High School. He died November 2, 2018 at Sanford Hospital, Fargo, ND.
Jim was the ultimate "fix-it" man, developing a reputation as one of the best farm implement mechanics in the surrounding area. He worked for several implement dealers during his career. If he couldn't fix something, it wasn't broken.
He and Terry Orner were married September 4, 1993 at Our Savior's Lutheran Church, Sanborn, ND. They made their home in Sanborn, where Jim enjoyed grilling for family and friends. Jim took great joy in his grandchildren. He also enjoyed spending time with his "girls," Destiny and Bella.
Jim is survived by his wife Terry; sons: Mike and Bradley; grandchildren: Devin and Payton Moritz; brothers: Jerry (Carol), Jack (Val), Dave (Brenda), Bruce (Julie); sister Ann (Rick) Huether; mother-in-law, June Orner; brothers-in-law: Mike (Paulette), Dennis (Barb), Donnie (Joan), Darrin (Jodi); sisters-in-law Nancy (Roger) Bzdok, Laurie Hayes, Bonnie (Craig) Wansley; and numerous nieces and nephews.
He was preceded in death by his parents, grandparents, father-in-law Norman Orner, and a nephew.