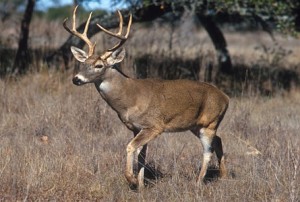 Bismarck  (AP) — ND licensed deer hunters are readying for the opening of the state's deer gun season on Friday.
The Bismarck Tribune reports that North Dakota allocated 55,150 deer gun licenses for the roughly 16-day-long season.
Jeb Williams is chief of the state Game and Fish Department's Wildlife Division. Williams says the department modestly increased licenses but was conservative enough that hunters will likely have a successful season.
He says anecdotal data and field reports suggest deer reproduction was good this year around the Bismarck-Mandan area. He notes that hunting units near Fargo, Bismarck, Minot, Grand Forks, Dickinson and Williston also tend to be popular.
Williams says western North Dakota has seen positive growth and harvests of white-tailed and mule deer, while the east has experienced more challenges.