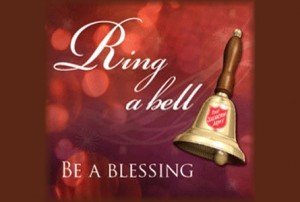 Valley City (CSi)  The 2018 Barnes County Salvation Army Red Kettle Campaign raised $72,000 in just 30 days.
Spokesman Lee Isensee, along withTim Kadermas thanked Leevers north and south and Shopko for allowing their bell ringers to be inside those businesses.
Kadermas says the kettles were staffed with volunteers at 600 spots. They thanked those who volunteered or donated.
During the 2017 campaign over $70,000 was raised during the Red Kettle Campaign.
The Quilted Ceiling of Valley City raised more than $2,000 in one day.
On December 22, the business donated a full day of retail sales totaling $2,025.
Isensee said this was the first time a local business donated one entire day of sales to help the Red Kettle campaign and gave them his thanks.