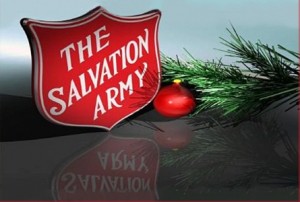 Jamestown (CSi)  With the Salvation Army 2018 goal missed, by 40 percent, contributions can still be made through the middle of January.
The goal was $168,000, with $132,000 raised in the overall campaign.
Donations can also be made  by calling 1-800-sal-army or online at www.salvationarmynorth.org/jamestown.
Major Tim Nauta reports, kettle donations accounted for $8,679 raised by the Jamestown Kiwanis Club volunteer bell ringers, $4,095 by the Lions Club bell ringers, Newman Signs bell ringers brought in $2,621, and $1,020 raised by bell ringers by R.M. Stoudt employee volunteers.
He says due to not reaching the goal, in 2018, services provided this year will be adjusted, and the budget will be revised starting January 15, 2019, to make sure assistance is available to those in need, through the year.