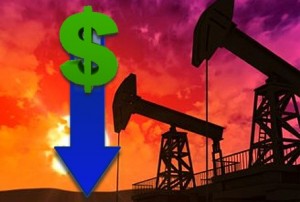 BISMARCK, N.D. (AP) — The North Dakota Legislature expects oil tax collections to be almost $600 million lower than what Gov. Doug Burgum had assumed in crafting his two-year spending blueprint.
Members of the North Dakota House and Senate's appropriations committees on Wednesday agreed on a starting point for state government's 2019-2020 budget.
Burgum proposed a $14.3 billion spending plan presented last month that predicted more than $4.6 billion in oil and gas tax revenue. But oil prices have slid in recent weeks.
Lawmakers estimate the revenue at $4 billion for the budget period.
Republican and Democratic legislative leaders say their blueprint better reflects the state's economy at present.
The governor doesn't control the state's checkbook. It's the Legislature that decides how much to spend on state government.