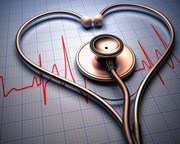 Community HeartSaver CPR / AED / First Aid .   Valley City Cardiac Ready Community team.
An ADULT class will be on January 14th from 6pm -10pm.
Pre-registration and pre-payment is REQUIRED. Cost of the class is $40 for just CPR/ AED and $50 if you want to include first. Class will be held in the Health Education Center at CHI Mercy Health hospital.
Send payment to:
Alana McClellan, RN
570 Chautauqua Boulevard
Valley City, ND
58072
Checks to be made out to VALLEY CITY CARDIAC READY.
Please include your address and phone number so we can mail you a book.
Also indicate whether you are interested in just the CPR/AED portion or both CPR/AED and First Aid.
Call Alana at 701-840-1009 for further information. THANK YOU!