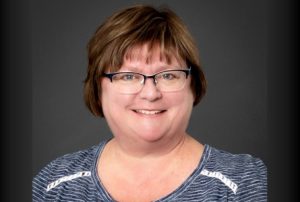 Jamestown  (CSi)  Mindi Schmitz is the newly hired Jamestown Arts Center Director.
The Arts Center's Angela Martini says, Mindi took on the position on February first, suceeding Larry Kopp who resigned to return to Pennsylvania to be with family.
Martini says, Schmitz is a long-time Jamestown resident, involve in the community in different areas.
She's an active member of the American Association of University Women and Rotary International.
Schmitz grew up in Wahpeton and graduated with a Bachelor's Degree in Communication from North Dakota State University and a Masters in Leadership from the University of Jamestown. She has been an active member of Jamestown for over 20 years, serving as a Jamestown Public School Board member and recently, the Jamestown Park Board.