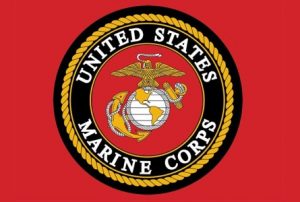 (CSi)  Another Marine Corps League meeting is set in Jamestown on Saturday February 16, at 11a.m. at the All Vets Club in Jamestown.
On Wednesday's Wayne Byers Show on CSi Cable 2, Stutsman County Veterans Service Officer, David Bratton said, the Marine Corps League is being formed in Jamestown, to serve the James River and Sheyenne River Valley areas.
For more information E-Mail: northdakotamcl@gmail.com
He also pointed out that a free Walk-in Legal Clinic is available for low income veterans.
The Fargo VA partners with Legal Service North Dakota in hosting the monthly legal clinic at the Fargo VA, addressing civil legal needs.
Topics include: Housing, employment benefits, will, debt collection, family law including child support.
The legal clinic is the 4th Wednesday of the month from 1-p.m., to 4-p.m., at the first floor room 1C86.
For more information contact Jennifer Kimball Walter at 701-239-3700 Ext 9-4568, or 701-200-2723.
Also, the Advanced Care Planning program is available to learn more about health care directives and Complete one.
The program is Monday Through Friday 11-a.m., to noon at the Fargo VA Medical Center, in room 1C-86
During that time veterans can complete a healthcare directive that lets providers and family know what your personal values area.  An advance directive lets you make preferences about your healthcare.
The program is available to veterans, their spouses, family, and employees.
For more information call Ann Adams-Hove at 701-239-3700 Ext 9-4166, or Charles Diggins, Ext 9-4323.