Jamestown  (JPD)  Jamestown Police is investigating  the appearance of small blue pills that contain Fentanyl.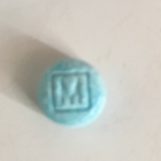 The drugs have a capital "M" on one side and the other has the number 30.
The news release says, the blue pills were seized by law enforcement and then tested positive for synthetic opioids containing Fentanyl, which is 80 to 100 times stronger than morphine.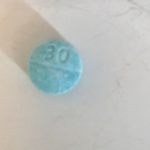 The addictive drug is deadly due to its opioid properties.
The pills resemble the prescription medication Oxycodone.
Police Lt. Robert Opp says the pill is an illegal narcotic and appear to be made for illegal sales.
Anyone who encounters the pills should contact local law enforcement immediately.