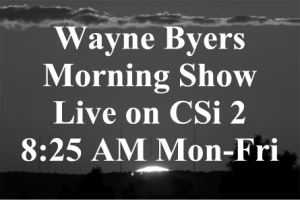 CSi Weather…
…WIND CHILL ADVISORY IN EFFECT TO NOON, FRIDAY
.Southwest and south central North Dakota, including the
James River Valley.
.Most of western North Dakota, all of northwest and north central North Dakota.
WHAT…Very cold wind chills ongoing. Wind chills of 25 to 40
below zero ongoing.
* WHEN…Until noon CST /11 AM MST/ Friday.
* ADDITIONAL DETAILS…The dangerously cold wind chills could
cause frostbite on exposed skin in as little as 10 minutes.
PRECAUTIONARY/PREPAREDNESS ACTIONS…
A Wind Chill Advisory means that cold air and the wind will
combine to create low wind chills. Frostbite and hypothermia can
occur if precautions are not taken. Make sure you wear a hat and
gloves.
…WINTER WEATHER ADVISORY REMAINS IN EFFECT UNTIL 6 PM CST THURSDAY   EVENING…
…WIND CHILL ADVISORY IN EFFECT FROM 6 PM THURSDAY  EVENING TO NOON CST FRIDAY…
* WHERE…Portions of northwest and west central Minnesota and
northeast and southeast North Dakota, including Valley City area.
* WHAT…Blowing snow expected. Additional snow accumulations of
up to one inch this morning. Winds gusting as high as 40 mph.
Very low wind chills 20 to 35 below zero expected, with the
lowest values tonight.
* WHEN…For the Winter Weather Advisory, until 6 PM CST this
evening. For the Wind Chill Advisory, from 6 PM this evening
to noon CST Friday.
* ADDITIONAL DETAILS…Plan on slippery road conditions. Areas
of blowing snow could significantly reduce visibility. The
hazardous conditions could impact the morning or evening
commute. The dangerously cold wind chills could cause
frostbite on exposed skin in as little as 10 minutes.
PRECAUTIONARY/PREPAREDNESS ACTIONS…
A Winter Weather Advisory for blowing snow means that visibilities
will be limited due to strong winds blowing snow around. Use
caution when traveling, especially in open areas.
A Wind Chill Advisory means that cold air and the wind will
combine to create low wind chills. Frostbite and hypothermia can
occur if precautions are not taken. Make sure you wear a hat and
gloves.
The latest road conditions for North Dakota can be found at
dot.nd.gov/travel and for Minnesota at 511mn.org, or by calling
5 1 1 in either state.
Forecast…
.REST OF TODAY… Sunny in the afternoon. Patchy blowing and drifting snow through the day. Highs near zero. Northwest winds 20 to 25 mph. Wind chills around 30 below.
.TONIGHT…Mostly clear. Colder. Lows around 20 below. Northwest
winds 5 to 15 mph. Wind chills around 40 below.
.FRIDAY…Mostly sunny. Highs near zero. North winds 5 to 10 mph.
Lowest wind chills around 40 below in the morning.
.FRIDAY NIGHT…Mostly cloudy. Lows around 10 below. East winds
5 to 10 mph.
.SATURDAY…Mostly cloudy with a 20 percent chance of snow. Highs
around 10. East winds around 10 mph.
.SATURDAY NIGHT…Cloudy with a 40 percent chance of snow. Lows
zero to 5 above.
.SUNDAY…Cloudy with a 40 percent chance of snow. Highs 5 to
10 above.
.SUNDAY NIGHT…Cloudy. A 20 percent chance of snow in the
evening. Lows around 5 below.
.WASHINGTONS BIRTHDAY…Cloudy. Highs 5 to 10 above.
.MONDAY NIGHT…Mostly cloudy. Lows around 10 below.
.TUESDAY…Mostly sunny. Highs 5 to 10 above.
.TUESDAY NIGHT…Mostly cloudy. Lows around 5 below.
.WEDNESDAY…Mostly cloudy. Highs 10 to 15.
Blowing snow in open country through the day. Visibilities reduced below one mile and cause difficult travel.
Wind chill values 20 to 25 below zero through the day today, with values as low as 35 below tonight.
Wind chills values 25 below zero or lower are possible each night
from Friday through Tuesday.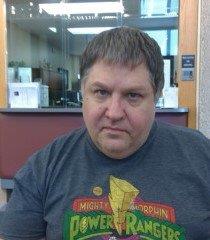 Jamestown  (CSi)  The Jamestown Police Department warns residents of a convicted sex offender who is residing in Jamestown.
Richard Allen Smuda lives at 2605 Circle Drive, North Dakota State Hospital Transition Home, Jamestown, ND
He presently had no vehicle.
Smuda is a 52 year old white male, five feet nine inches tall, Weighing 302 pounds with blue eyes and brown hair.
He has been assigned a high risk assessment by the North Dakota Attorney General's Risk Level Assessment Committee.
Offense:  Gross Sexual Imposition. He beat up his girlfriend and forced her to perform oral sex on him, occurring on a rural gravel road.
Conviction Date: March 1991 in Cass County District Court in North Dakota.
Disposition: Eight years, first serve five years, three years suspended for three years, 118 days credit, three years supervised probation.
Offense:  Gross Sexual Imposition, using a knife to compel a female acquaintance to perform oral sex on him, at  car parked in a rural area.
Conviction Date: April, 1987 in Cass County, ND, District Court.
Disposition:  Five years, one year suspended, 235 days credit, one year supervised probation.
Smuda is not wanted by police at this time and has served the sentence imposed by the court.
This notification is meant for public safety and not to increase fear in the community, nor should this information be used to threaten, assault, or intimidate the offender.
Any attempts to harass, intimidate or threaten these offenders, their families, landlords, or employers will be turned over for prosecution.
Printed handouts of the demographics of Smuda are available at the Jamestown Police Department.
More information on registered sex offenders is available at the North Dakota Attorney General's web site: www.sexoffender.nd.gov
Bismarck  (ND  Attorney General Office) – Burke Central High School Team won the state LifeSmarts championship and will be representing North Dakota in the national competition in Florida in April.
Jamestown High School Team #1 took second place and the Bottineau Braves team was third. Only ten points separated first and second place teams.
Fifteen teams competed in several rounds before the top three teams advanced to the final round.
The state LifeSmarts Champion team members are Alex Bly, Micah Nelson, Elise Mutschelknaus, Prairie Bly, and Angel Kosetecky.
Team captain Alex Bly spoke for the team, saying, "We all worked really hard, we bonded, it's been a fun trip, and we think more people should participate in the LifeSmarts program."
Erika Landro, the Burke Central High School coach, said "It's a really great opportunity for all schools, large and small, to display their potential. It really brings out great information that students need to be 'life smart.'"
Jamestown (JRMC)   February 13, 2019 — Congratulations to team Get 'ER done, the top point earner for New Year New You challenge week five. Team Get 'ER done includes seven participants from Jamestown Regional Medical Center's Emergency Department.
NYNY is an eight-week wellness challenge that encourages participants to develop positive lifestyle changes.
NYNY is about exercising and eating right. It's also about staying healthy. One way to improve or maintain health is through treating and preventing the common cold and sinusitis.
Colds are common this time of year. However, colds that can't be shook may be sinusitis, said Dr. W. Thomas Coombe, JRMC Ear, Nose & Throat specialist. When the drainage system becomes blocked, usually from swelling, heads hurt and noses congest.
One of the easiest ways to treat sinusitis is with nasal irrigation. Irrigate the nose at least once a day. The Academy of Otolaryngology recommends brewing a simple solution of one-half teaspoon of non-iodized salt and a half teaspoon of baking soda into two cups of lukewarm distilled or previously boiled water.
Enjoy this week's community activity outside of normal activities and yield five bonus points this week. In addition, earn extra points for the work-friendly Lose Your Lap exercises and the more intense High-Intensity Interval Training.
Team points are due by 8 a.m. on Tuesday. To learn more about NYNY or two submit points, visit www.jrmcnd.com/nyny. View the full list of teams at www.jrmcnd.com/nyny/teams-standings/.
For information about carpal tunnel syndrome, orthopedics or to schedule an appointment, call (701) 952-4878 or visit www.jrmcnd.com/orthopedics.
About Jamestown Regional Medical Center
Jamestown Regional Medical Center is located at 2422 20th St. SW, Jamestown, N.D. and serves approximately 55,000 people in nine counties. In 2018, it was named a "Top 100 Critical Access Hospital" as well as a "Best Places to Work in Healthcare."  For more information, visit www.jrmcnd.com or call (701) 952-1050.
Jamestown  (CSi)  Giving Hearts Day is on Thursday February 14, the largest 24-hour giving event in North Dakota.
Appropriately held on Valentines Day, Giving Hearts Day has been a signature fundraising campaign for North Dakota and Northwestern Minnesota nonprofits for the past 12 years. According to the event's website, $13.1 million were given by 28,000 people during the event in 2018. The website also says that Giving Heart's Day is the longest running event of its kind.
Over the event's 12-year history, over $55 million have been given to area nonprofits. Giving Heart's Day is sponsored by the Dakota Medical Foundation, Impact Institute, and the Alex Stern Family Foundation.
Numerous charities in Stutsman, Barnes and surrounding counties are participating in the 24-hour event. To find a list of participating charities, click here.
To learn more about Giving Hearts Day, click here.
REGAN, N.D. (AP) — The North Dakota Highway Patrol says a motorist has died in a collision with a front loader in Burleigh County.The patrol says a 61-year-old man died Wednesday morning when the pickup truck he was driving struck a front loader on Highway 36 west of Regan. Authorities say the man, from Regan, died at the scene.The 52-year-old front loader driver wasn't hurt.
BISMARCK, N.D. (AP) — North Dakota's House has approved legislation that would allow people convicted of some crimes to have their records sealed if they stay out of trouble for a few years.The House voted to approve the bill 78-13 on Wednesday.Fargo Republican Rep. Shannon Roers Jones sponsored the bill. She says the intent is to have it apply only to nonviolent and nonsexual offenses.The bill would allow someone convicted of a misdemeanor to apply to have the offense sealed if they are not charged with a new crime for at least three years. Someone convicted of a felony may apply if they are not charged with a new crime for at least five years.Roers Jones says the sealing of records is not automatic, and courts would make the determination.
BISMARCK, N.D. (AP) — North Dakota legislative leaders are backing a resolution that would expand North Dakota's existing higher education board.The resolution sponsored by Republican Senate Majority Leader Rich Wardner and Democratic Senate Minority Leader Joan Heckaman was finalized Wednesday. It comes after the House killed legislation supported by Gov. Doug Burgum that would have the state change its higher education governance from one board to two.Burgum has said multiple boards would make North Dakota's 11 colleges and universities "more accountable to their governing boards and taxpayers."Wardner says there is no appetite among lawmakers for more than one board. But he says expanding the current eight-member board by three people will help with a growing workload.Any change to the higher education board would have to be approved by voters.
BISMARCK, N.D. (AP) — North Dakota's House has killed a bill to increase speed limits on multilane highways and interstates in the state.Representatives on Wednesday voted 46-46, which means the measure was rejected.Grand Forks Republican Jake Blum sponsored the bill that would raise speed limits on multilane highways from 70 mph to 75 mph and on interstates from 75 mph to 80 mph.Blum says the proposed increase "reflects the reality of traffic speed."North Dakota's Transportation Department estimates the cost of changing signs and road improvements needed to be rated for the extra speed is nearly $10 million over the next four years.
BISMARCK, N.D. (AP) — North Dakota's House believes that people convicted of drunken driving shouldn't have to have the offense hanging over their heads forever.The House voted 89-2 on Wednesday to seal the court records of convicted drunken drivers if aren't charged with another DUI or any other crime for seven years.Devils Lake Republican Rep. Dennis Johnson sponsored the bipartisan bill. It does not apply to licensed commercial drivers.The bill now moves to the Senate for consideration.
BISMARCK, N.D. (AP) — A longtime federal prosecutor in Bismarck has been appointed to an eight-year term as a U.S. magistrate judge.
The Bismarck Tribune reports that U.S. District Judge Daniel Hovland appointed Clare Hochhalter (HOHK'-hawl-tur) to serve in the position earlier this month. The move followed the retirement of Magistrate Judge Charles Miller Jr. in November.
Hochhalter served 30 years as an assistant U.S. attorney. Hovland says Hochhalter "is well-respected by attorneys throughout the state and regarded as a champion for the fair treatment of persons charged with crimes arising out of Indian Country."
Hochhalter will be stationed in Bismarck.
In sports…
CHICAGO  ( Gatorade POY  Feb 13, 2019)  – In its 34th year of honoring the nation's best high school athletes, The Gatorade Company, Wednesday announced Meghan Ford of Jamestown High School as its 2018-19 Gatorade North Dakota Girls Cross Country Runner of the Year. Ford is the first Gatorade North Dakota Girls Cross Country Runner of the Year to be chosen from Jamestown High School.
The award, which recognizes not only outstanding athletic excellence, but also high standards of academic achievement and exemplary character demonstrated on and off the racecourse, distinguishes Ford as North Dakota's best high school girls cross country runner. Now a finalist for the prestigious Gatorade National Girls Cross Country Runner of the Year award to be announced in February, Ford joins an elite alumni association of past state award- winners in 12 sports, including Lukas Verzbicas (2010-11, 2009-10 Carl Sandburg High School, Orland Park, Ill.), Megan Goethals (2009-10, Rochester High School, Rochester Hills, Mich.), Jordan Hasay (2008-09, Mission College Preparatory Catholic High School, San Luis Obispo, Calif.) and Chris Derrick (2007-08, Neuqua Valley High School, Naperville, Ill.).
The 5-foot-6 sophomore raced to the Class A state championship this past season with a time of 17:56.9. Ford also won the Western Dakota Association championship, the Devils Lake Invitational, the Blue-White Invitational and the Andrew Carlson Distance Challenge. She took 16th at the Foot Locker Midwest Regional championships and 17th at the Nike Cross Nationals Heartland Regional championships.
A devoted member of her church community, Ford has volunteered locally on behalf of the Salvation Army, Operation Christmas Child, a Vacation Bible School and suicide-prevention initiatives. "Meghan Ford proves that hard work and dedication can lead to great accomplishments," said Jamestown coach Ken Gardner. "Ever since she joined the team as a seventh-grader, she has put the time in, both in-season and offseason. The result has been a consistent rise in the ranks of elite runners in the state."
Ford has maintained a 4.0 GPA in the classroom. She will begin her junior year of high school this fall.
The Gatorade Player of the Year program annually recognizes one winner in the District of Columbia and each of the 50 states that sanction high school football, girls volleyball, boys and girls cross country, boys and girls basketball, boys and girls soccer, baseball, softball, and boys and girls track & field, and awards one National Player of the Year in each sport. The selection process is administered by the Gatorade Player of the Year Selection Committee, which work with top sport-specific experts and a media advisory board of accomplished, veteran prep sports journalists to determine the state winners in each sport.
NDAPSSA Class A Basketball Polls
(First-place votes in parentheses)
11th poll
Boys
Team Rec. Pts. LW
1. Jamestown (17) 18-0 85 1
2. Fargo Davies 18-1 68 2
3. West Fargo 14-4 31 5
4. WF Sheyenne 15-3 30 3
5. Bis. Century 14-5 29 NR
Others receiving votes: Bismarck High (14-5) and Mandan (13-6).
Girls
Team Rec. Pts. LW
1. Bis. Century (15) 19-0 83 1
2. Devils Lake (2) 17-0 68 2
3. Mandan 18-1 53 3
4. Fargo Shanley 16-3 29 5
5. Bismarck Legacy 14-5 21 4
Others receiving votes: West Fargo Sheyenne (13-5).
Vikings Basketball…
VALLEY CITY  (VCSU)  – The Valley City State women's basketball team was unable to overcome a second-quarter onslaught by the defending national champions on Wednesday night.
No. 5-ranked Dakota Wesleyan University shot 64 percent in the first half Wednesday and the Tigers built a 51-31 halftime lead en route to an 80-65 victory over the Vikings. The Tigers made four second-quarter 3's and finished the half with a 16-3 run – outscoring the Vikings 29-12 in the second quarter.
Valley City State outscored the Tigers in the second half, and cut the deficit to 72-61 midway through the fourth quarter but could get no closer down the stretch.
Men…
VALLEY CITY (VCSU) – The Valley City State men's basketball team had its three-game winning streak snapped Wednesday night as No. 18-ranked Dakota Wesleyan pulled away late in the second half for a 93-77 victory.
A 12-2 second-half run by the Tigers proved to be the difference as Dakota Wesleyan turned a tie game into a 10-point lead and never trailed from that point on.
Valley City State drops to 8-18 overall this season. The Vikings close out the regular season on Saturday when they host Mayville State University for the final North Star Athletic Association conference game. VCSU is currently in a three-way tie for fifth in the NSAA standings, tied with Viterbo University and Dakota State University. Depending on Saturday's results, the Vikings will be anywhere from the No. 5 to the No. 7 seed for the NSAA tournament next week.
Dakota Wesleyan improves to 20-8 overall. The Tigers are ranked No. 18 in the latest NAIA Top 25 Coaches' Poll.
Jimmie Basketball….
Women…
ORANGE CITY, Iowa  (uj.edu) — The University of Jamestown women's basketball team led No 2 Northwestern (Iowa) College 18-17 after one quarter Wednesday night, but the Red Raiders used a 50-23 scoring advantage in the second and third periods, taking an 88-58 victory in Great Plains Athletic Conference action.
Despite eight turnovers in the first ten minutes, Jamestown (13-16, 7-14 GPAC) shot 67 percent (8-for-12) and forced the Red Raiders into seven turnovers of their own.
The momentum shifted towards the home team in the second period, as UJ made only three of 15 shots and were outrebounded 16-7 (7-3 offensive) by NWC. The Red Raiders closed the first half on a 20-8 run and led 43-28 at the break.
Northwestern turned up the defense in the second half, limiting the Jimmies to only three field goals on 13 attempts and created seven turnovers. An 11-0 run early in the third, followed later by a 9-0 run essentially sealed the game for the Raiders.
Jory Mullen (SR/Pierre, SD) led UJ with nine points, while Grace Benz (FR/Steele, ND) and Marina Nowak (SR/Rogers, MN) both finished with eight.
Darbi Gustafson had a game-high 19 for Northwestern (24-3, 18-3 GPAC), who also had Kassidy De Jong (13) and Anna Kiel (12) hit for double figures.
Jamestown finishes the regular season Saturday against Morningside (Iowa) College at 2 p.m.
Men…
ORANGE CITY, Iowa   (uj.edu)— Six players hit for double figures as the 15th-ranked University of Jamestown men's basketball team withstood a second-half Northwestern College rally, defeating the Red Raiders 98-85 Wednesday evening.
Jon Purintun (SR/Linton, ND) had 22 points and four assists for Jamestown (24-5, 14-5 Great Plains Athletic Conference), which locked up at least a tie for second place and the No. 3 seed in the GPAC Conference Tournament. A win Saturday at home against Morningside (Iowa) would give the Jimmies the second seed.
UJ shot 19-of-34 and made 10 of 11 foul shots on the way to a 55-point first half and 17-point halftime lead. The Jimmies opened the game on a 17-4 run and would eventually lead 28-7 with 11:37 in the half following seven straight points by Terrell Alfred (JR/Orlando, FL).
In the second half, Jamestown led by as many as 16 with 12:50 to play after Alfred converted a three-point play. Northwestern began their comeback with a Craig Sterk three-pointer, and just under six minutes later, cut UJ's lead to eight.
Kevin Oberweiser (SR/Drummond, MT) drained a three-pointer and Purintun followed with another bucket to push the Jimmie lead back to 13. NWC went on a 13-4 run over the next 3:31 which brought them within four points, 87-83.
Purintun knocked down three of four free throws and added a driving layup, then Isaiah Dobson (JR/Stillwater, MN) hit a back-breaking three-pointer to put the Jimmies ahead 12 with 1:26 to play.
Dobson finished with 20 points, including five three-pointers. Jack Talley (SO/Sioux Falls, SD) chipped in with 15, and Oberweiser finished with 13. Brady Birch (SO/Melrose, MN) (12) and Alfred (11) came off the bench and reached double digits.
Sterk led Northwestern (16-12, 10-9 GPAC) with 21 points. Parker Mulder finished with 18 and Trent Hilbrands 11.
LINCOLN, Neb. (AP) — James Palmer made two free throws with 1.1 seconds left to give Nebraska a 62-61 win over Minnesota. It ended the Cornhuskers' seven-game losing streak. Palmer finished with 24 points for the Huskers.
EVANSTON, Ill. (AP) — Geo Baker and Montez Mathis each had 12 points, Eugene Omoruyi added 11 and Rutgers rallied in the second half for a 59-56 victory over Northwestern. Baker also had five rebounds and five assists as Rutgers (12-12, 5-9 in the Big Ten) snapped a three-game losing streak.
NBA…UNDATED (AP) —  Jeff Teague scored 27 points and the Timberwolves overcame James Harden's 42 points to beat the Rockets, 121-111. Karl-Anthony Towns had 25 for Minnesota which went on an 18-2 run in the third quarter to go ahead to stay. Harden had his 31st consecutive game with 30 or more points, tying Wilt Chamberlain for the second-longest streak in league history.The Bucks have their longest road winning streak in 34 years following a triple-double from their All-Star forward.Giannis Antetokounmpo (YAH'-nihs an-the-toh-KOON'-poh) delivered 33 points, 19 rebounds and 11 assists as the Bucks picked up their seventh consecutive road victory, 106-97 over the Pacers. Indiana led by 10 until the three-time All-Star scored 12 points during a 30-11, game-ending run.

Malcolm Brogdon chipped in 17 points and Khris Middleton added 15 in Milwaukee's eighth win in nine games overall, and the 14th in their last 16 games.

The Pacers ended a six-game winning streak and fell 5 ½ games behind the Central Division-leading Bucks. Bojan (BOY'-ahn) Bogdanovic scored 20 points and Darren Collison added 14 to lead Indiana.

Checking out Wednesday's other NBA action:

— The Raptors rolled to their sixth straight win as Pascal Siakam (see-AH'-kam) scored a career-high 44 points and grabbed 10 rebounds to lead a 129-120 victory over the Wizards. OG Anunoby (an-oo-NOH'-bee) scored a career-best 22 points to help Toronto stay 1 ½ games behind Milwaukee for the league's top record. Serge Ibaka (ih-BAH'-kah) had 10 points and 13 rebounds, and Kyle Lowry had 14 points and 13 assists as the Raptors came back from 12 down to beat Washington for the fifth straight time.

— Al Horford finished with 17 points, 14 rebounds and eight assists in the Celtics' second win in as many nights, 118-110 against the Pistons. Gordon Hayward contributed 18 points, eight assists and five rebounds in his first start since Dec. 21. Boston won for the seventh time in nine games and ended Detroit's four-game winning streak.

— Philadelphia bounced back from Tuesday's loss to Boston as Joel Embiid (joh-EHL' ehm-BEED') furnished 26 points and 14 rebounds in a 126-111 verdict over the Knicks. Tobias Harris scored 25 points and Ben Simmons had 18 for the 76ers, who scored eight straight points in the third quarter to open an 88-62 advantage. Allonzo Trier (treer) scored 19 points and fellow rookie Mitchell Robinson had 14 with 13 rebounds, but New York still extended its team-record losing streak to 18 games.

— Damian Lillard scored 29 points and the Trail Blazers snapped the Warriors' five-game winning streak by whipping the two-time defending champs, 129-107. Jake Layman added 17 points off the bench for the Blazers, who had eight players in double figures. Kevin Durant and Stephen Curry each had 32 points for Golden State, but Klay Thompson shot just 2-for-16 in scoring nine points.

— Nikola Jokic (NEE'-koh-lah YOH'-kihch) finished with 20 points, 18 rebounds and 11 assists for his 28th career triple-double in leading the Nuggets to a 120-118 triumph over the Kings. Jokic tipped in a basket with less than a second remaining to complete Denver's comeback from a 17-point, first-half deficit. Paul Millsap matched a season high with 25 points and Isaiah Thomas hit two big 3-pointers in his long-awaited Nuggets debut.

— The Clippers clobbered the Suns, 134-107 as Lou Williams scored 30 points and Danilo Gallinari added 20. Montrezl (MAHN'-trehz) Harrell scored 14 of his 19 points in the first half, and Ivan Zubac (ZOO'-bahts) scored 16 for Los Angeles. Phoenix has lost 15 straight, tying a franchise mark set late last season.

— D'Angelo Russell provided 14 of his 36 points in the third overtime to send the Nets past the Cavaliers, 148-139. Joe Harris scored 25 points and DeMarre Carroll had 18, including a desperation 3-pointer at the horn to force the third OT. The Nets are 30-29 and over .500 at the All-Star break for the first time since 2013.

— Dwyane Wade scored 22 points in helping the Heat beat the Mavericks 112-101. Josh Richardson scored 14 points and Dion Waiters had 20 for the Mavericks, who outscored the Mavericks 32-16 in the third quarter and led by as many as 21 points in the fourth.

— Otto Porter Jr. scored a career-high 37 points on 16-for-20 shooting, and Robin Lopez added a season-high 25 points in the Bulls' 122-110 win over the Grizzlies. Lauri Markkanen added 21 points as Chicago ended a franchise-record 11-game home losing streak.

NBA-NEWS

Embiid fined for criticizing officials

UNDATED (AP) — 76ers center Joel Embiid (joh-EHL' ehm-BEED') has been fined $25,000 by the NBA for public criticism of referees that included profanity. Embiid's comments came at the end of his postgame interview following Philadelphia's 112-109 home loss to Boston on Tuesday.

Also in the NBA:

— Center Enes Kanter has joined the Trail Blazers after he and Wesley Matthews were waived by the New York Knicks following the trade deadline last week. Kenter averaged 14 points and 10.8 rebounds in 115 games for the Knicks over two seasons. He had become frustrated after first losing his starting spot and then all playing time in recent weeks.

— The Grizzlies have signed forward Bruno Caboclo (kuh-BOH-kloh) to a multi-year package following a pair of 10-day contracts. Caboclo has started one of his 10 games played for Memphis, averaging 6.1 points, 3.2 rebounds and 1.40 blocks in 21.1 minutes.

T25 BASKETBALL…

Vols keep streak alive

UNDATED (AP) — Top-ranked Tennessee has extended its school-record winning streak and improved to 11-0 in the SEC for the first time.

Admiral Schofield had 21 points and 10 rebounds as the Volunteers notched their 19th consecutive victory, 85-73 against South Carolina. Jordan Bowden scored 16 points for Tennessee, while teammate Grant Williams had eight points, nine rebounds and seven assists.

The Vols are 23-1 this season and owners of the longest win streak in Division I men's basketball.

The Gamecocks made a season-high 14 3-point baskets and shot 61 percent from beyond the arc but couldn't slow Tennessee's high-powered offense.

In other top-25 finals:

— Eric Paschall (PAS'-kul) had 25 points on 10- of 12 shooting as No. 13 Villanova earned its ninth consecutive home win, 85-67 against Providence. Phil Booth added 22 points and Dhamir Cosby-Roundtree added 12 with seven rebounds in the Wildcats' 20th win of the season.

— No. 15 Texas Tech crushed Oklahoma State, 78-50 behind Jarrett Culver's 19 points. Matt Mooney scored 15 points and Tariq Owens added 11 as the 20-5 Red Raiders won for the fifth time in six games. Texas Tech shot 9 for 14 from 3-point range in the first half to take a 44-23 lead into the break.

— Senior Christ Koumadje recorded his first career double-double by scoring 20 points and pulling down a career-high 12 rebounds to highlight 17th-ranked Florida's State's 88-66 drubbing of Wake Forest. Phil Cofer scored 13 points and Mfiondu Kabengele (ka-ben-GAY'-lee) had nine points and seven rebounds in the Seminoles' most lopsided ACC win this season.

Ty Outlaw nailed six 3-pointers and scored 20 points as No. 22 Virginia Tech defeated Georgia Tech, 76-68. Kerry Blackshear Jr. and Nickeil Alexander-Walker each scored 16 points for the Hokies, who trailed by three at intermission before stopping a two-game skid.

NFL-NEWS

Flacco to Broncos

UNDATED (AP) — The Denver Broncos have a new starting quarterback, and he's a one-time Super Bowl winner.

A person with knowledge of the deal tells The Associated Press that the Broncos have agreed to acquire Joe Flacco from the Ravens for a fourth-round pick in this year's draft.

The 34-year-old Flacco spent his first 11 seasons with Baltimore, playing all 16 regular-season games nine times. He started the Ravens' first nine games last season, completing 61.2 percent of his passes for 2,465 yards, 12 touchdowns and six interceptions. The MVP of the 2013 Super Bowl became expendable in Baltimore with the emergence of rookie Lamar Jackson.

The trade also makes Case Keenum expendable after just one season in Denver. Keenum led the Broncos to a 6-10 record last season, throwing for 3,890 yards, 18 TDs and 15 interceptions.

In other NFL news:

— Jaguars kicker Josh Lambo has signed a four-year contract extension instead of testing the free agent market. Lambo owns the franchise record for consecutive made field goals, converting 24 straight between Nov. 19, 2017 and Nov. 11, 2018. He made 19 of 21 field goals last year and became the first in Jaguars history to post consecutive seasons with a field goal rate of at least 90 percent.

— Defensive end Steven Means has signed a one-year contract extension with the Falcons after making four starts in 2018. Means had one sack and 14 tackles in eight games last season, his first with Atlanta.

— The 49ers have released offensive lineman Garry Gilliam, who played in 24 games with one start in two seasons with San Francisco.

— The Detroit Lions have re-signed long snapper Don Muhlbach, keeping him on the roster for a 16th season.

MLB-NEWS

Nola, Phillies agree to 4-year, $45M deal

UNDATED (AP) Philadelphia Phillies ace Aaron Nola is now locked into a contract through 2022.

Nola and the Phils have avoided a salary arbitration hearing by working out a four-year, $45 million contract that includes a $16 million team option for 2023 with a $4.25 million buyout.

The 25-year-old right-hander set career bests last year when he was a first-time All-Star, going 17-6 with a 2.37 ERA. Nola would have been eligible for free agency after the 2021 season.

In other MLB news:

— Major leaguers are 6-3 in arbitration this year following Wednesday's victories by Indians pitcher Trevor Bauer, Astros hurler Gerrit Cole and Reds left-hander Alex Wood. Bauer was awarded $13 million, Cole was given and $13.5 million package and Wood came away with a $9.65 million deal. Players are now ensured a winning arbitration record in consecutive years for the first time since 1989-90.

— Catcher Caleb Joseph has accepted a one-year deal with the Diamondbacks after hitting .219 with three homers and 17 RBIs in 280 plate appearances for the Orioles last year. Joseph will make $1.1 million in the majors this season, or $250,000 in the minors.

— The Nationals have dealt reliever Trevor Gott to the Giants for cash, one day after designating him for assignment to make roster room for Jeremy Hellickson. Gott went 0-2 with a 5.68 ERA in 20 appearances totaling 19 innings for the 2018 Nationals.

— Left-hander Brett Anderson is back with the Athletics for a third stint 10 years after breaking into the big leagues with the club. He received a $1.5 million, one-year contract, announced at spring training.

NHL-SCHEDULE

Pens top Oilers

UNDATED (AP) — The Pittsburgh Penguins have moved into a third-place tie with Columbus in the Metropolitan Division by beating Connor McDavid and the Edmonton Oilers.

Matt Murray robbed Connor McDavid on a penalty shot for one of his 38 saves in the Pens, 3-1 win over the Oilers. His acrobatic stop on McDavid late in the second period protected a Pittsburgh lead before the Penguins held on to sweep the season series. Murray was playing two nights after making 50 saves in a 4-1 victory at Philadelphia.

Bryan Rust, Teddy Blueger (BLOO'-gur) and Jared McCann all scored as Pittsburgh picked up two vital points despite playing without suspended center Evgeni Malkin, who served a one-game suspension for an illegal high stick in Monday's win over the Flyers.

The Pens are within five points of the division-leading Islanders.

Elsewhere on NHL ice:

— Kevin Boyle made 35 saves in his first career start to backstop the Ducks' 1-0 win over the Canucks in general manager Bob Murray's first game as Anaheim's interim coach. Jakob Silfverberg scored to help the Ducks end a seven-game losing streak.
In world and national news…
PARKLAND, Fla. (AP) — A year ago on Thursday, 14 students and three staff members were killed when a gunman opened fire at Marjory Stoneman Douglas High School in Florida. The anniversary will be marked with an interfaith service at a Parkland park, near the school. Students will perform service projects and observe a moment of silence, and a non-denominational, temporary temple will open in neighboring Coral Springs for people to pay their respects.
TOULOUSE, France (AP) — One of the Airbus A380's original test pilots says the giant plane will be remembered for pushing the technological barriers of aviation like the supersonic Concorde. Claude Lelaie was a co-pilot aboard the maiden flight of the superjumbo in 2005, 101 years after the Wright brothers' first flight.
WASHINGTON (AP) — Lawmakers are preparing to pass a border security compromise that would provide just a sliver of the billions of dollars President Donald Trump has demanded for a wall between the U.S. and Mexico. The measure would prevent a renewed government shutdown this weekend, and Trump's signature is widely expected but hardly guaranteed. House leaders plan a Thursday evening vote on the sweeping package.
WASHINGTON (AP) — Former Trump campaign chairman Paul Manafort may have ruined his chances for a reduced sentence for federal crimes. A judge has ruled that Manafort broke the terms of his plea agreement by lying to investigators and a federal grand jury in the special counsel's Russia probe. Manafort is scheduled to be sentenced in March. He was convicted on charges stemming from illegal lobbying and in a separate case, for tax and bank fraud crimes.
MANILA, Philippines (AP) — The award-winning head of a Philippine online news site that has aggressively covered President Rodrigo Duterte's administration has posted bail and walked free after being arrested in a libel case. Maria Ressa accused the government of abusing its power and of using the law as a weapon to muzzle dissent. Duterte's government denied it and said the arrest was a normal response to a criminal complaint.