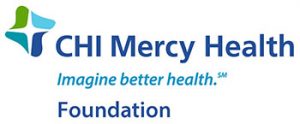 Valley City (CHI)   CHI Mercy Health Foundation is excited to announce it is accepting applications for four scholarships it is offering! Each year, two Nursing scholarships are given out to recipients that are enrolled in an accredited nursing program. One of the scholarships is provided by funds contributed by CHI Mercy Health's Nursing Department which is matched by the CHI Mercy Health Foundation.
The second Nursing scholarship comes from a fund set up to honor LaVonne Reidman. The family of LaVonne Reidman established this scholarship in 2005 in memory of Lavonne and her dedication to the nursing profession. LaVonne was a wonderful, caring nurse for many years at Mercy Hospital in Valley City. CHI Mercy Health Foundation is managing this scholarship for the Reidman Family.
Finally, there will be two more scholarships offered that are open to anyone pursuing a General Medical career, including technician programs. One of these scholarships is provided by nursing staff fundraisers and the other through the LaVonne Reidman family. So please share this with your co-workers, friends, family and anyone you can think of that may be able to benefit from these funds.
Please contact Stephanie Mayfield in the CHI Mercy Health Foundation office (direct #845-6557 or stephaniemayfield@catholichealth.net) to get an application or go online to: www.mercyhospitalvalleycity.org under the Scholarships tab. The deadline to apply is March 31, 2019.