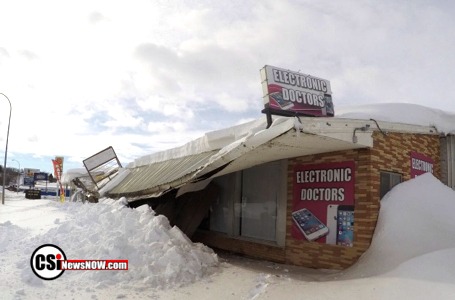 (CSi) Ten inches (?) of snow was just too much weight for the awning on a Business Loop West building.   The west end of the building houses the Salvation Army Thrift Store.   The collapse was in front of Electronic Doctors, Thursday.
Salvation Army, Major Tim Nauta says he was notified by police.  The Thrift Store was closed Thursday, due to the blizzard, so there were no injuries. Damages are yet to be assessed. More information as this story develops.
CSi Photos  –  Video Slideshow below.