CSi Weather…
.TONIGHT…Cloudy. A 30 percent chance of snow in the evening.
Lows in the lower 20s. West winds 5 to 10 mph shifting to the northwest after midnight.
.TUESDAY…Mostly cloudy. Highs in the mid 30s. Northwest winds 10 to 15 mph.
.TUESDAY NIGHT…Decreasing clouds. Lows in the mid 20s. West
winds around 15 mph.
.WEDNESDAY…Sunny. Highs in the upper 30s. Northwest winds 10 to
15 mph.
.WEDNESDAY NIGHT…Mostly clear. Lows in the mid 20s.
.THURSDAY…Sunny. Highs in the upper 30s.
.THURSDAY NIGHT…Mostly clear. Lows in the lower 20s.
.FRIDAY…Sunny. Highs around 40.
.FRIDAY NIGHT…Increasing clouds. Lows in the upper 20s.
.SATURDAY…Partly sunny. A 20 percent chance of rain in the
afternoon. Highs in the lower 40s.
.SATURDAY NIGHT…Mostly cloudy. Chance of rain possibly mixed
with snow in the evening, then chance of snow after midnight.
Lows around 30. Chance of precipitation 40 percent.
.SUNDAY…Mostly cloudy. A 20 percent chance of rain and snow in
the morning. Highs in the lower 40s.
Some rain/snow Monday  afternoon across central and eastern North
Dakota. Precipitation should be light and only a light dusting of
snow for the eastern half of North Dakota.
Then by Wednesday a more significant warmup through Friday.
Highs by then should rise into the 30s
For the weekend, increasing chances for rain and snow into the region Saturday and Sunday.
Bismarck   The National Weather Service on March 18, 2019 reported that generally favorable melt conditions are expected to persist through
the week. Temperatures will top out in the mid to upper 30s at the beginning of the work week but will gradually warm into the 40s by the weekend.
Weekend temperatures could potentially reach into the lower 50s across the far southern Red River Valley and the upland valley fringes. These temperatures will aid in ripening the snowpack across the region but with low temperatures dipping back well below the freezing mark, water is not yet expected to begin making its way into the river system.
No major weather systems are expected to impact the region through
the end of the work week.
A switch to a more active weather pattern is possible heading into the last week of March. Trends are being monitored for a weather system to potentially impact the region late in the weekend/early next week. This system could bring snow, rain, or a mix of precipitation types to somewhere across the Northern Plains but it is far too soon to pinpoint any specifics at this time.
An updated thaw progress statement will be issued on Thursday, March 21st regarding the status of the spring snowmelt and future flood potential.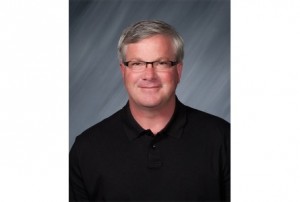 Baldhill Dam Resource Manager Rich Schueneman told those attending a Monday Valley City meeting  of a 50 percent chance that the Sheyenne River in Valley City could reach 18 feet this spring.
He added, melting condition this week of March 18, 2019 are favorable to reducing the forecast if no major snowfall or rainfall event occurs in  the river basin this year. He says the storage capacity at Lake Ashtabula is at a good level this week.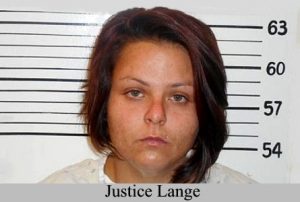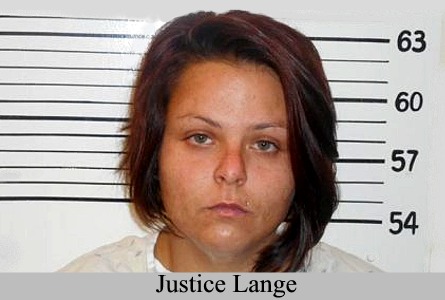 Jamestown  (CSi)  25-year-old Justice Lange of Carrington  was sentenced Monday to serve 12 years in prison on charges related to the death of her baby in July of 2018. Following serving the sentences she will also be on 2 years of supervised probation.
Lange was set to stand trial for the charges starting on Monday. According to online records, a plea hearing was set for Monday.  Lange previously pleaded not guilty to the two felonies in September.
On Monday Southeast District Court Judge, Judge Cherie Clark, departed from a plea agreement and sentenced  Lange to ten years in prison on the negligent homicide charge, and two years on the charge of child neglect, to be served consecutively.   Both are Class C Felonies.
The original charge of manslaughter, a Class B Felony, was reduced to negligent homicide under the plea agreement.
The designation of Lange as a habitual offender, allowed the negligent homicide prison sentence to be  doubled, as a Class C Felony is punishable to five years in prison and a $10,000 fine.
Stemming from Judge Clark departing from the original plea agreement, Lange was given 48 hours to rescind her acceptance of this agreement and her guilty plea entered in court.  In the event of a  revocation of the plea deal, a jury trial on the charges could be scheduled.
Previously….Lange and her baby were reported missing out of Stutsman County on July 2. On July 6, Lange was found walking on a road in a rural area near Woodworth by a passing vehicle, according to authorities. She was taken to her grandparents' home in Carrington, and then to the hospital.
Authorities began searching for the child, and with Lange's help, were able to locate the slough where she said she had been staying with the baby.
The child's body was found on July 7.
Valley News Live reports, that it was a very emotional morning in the courtroom. Judge  Clark telling Lange that she's caused the court 'many sleepless nights.'
The judge also had the court take a minute of silence for Lange's baby, 4-month-old Tyr. The judge said it was to remember Tyr in his last minutes of life when he was starving, without water or clothes, & in the summer heat.
The T.V. station reported that Lange's ex-fiancé, Jason Wilde, was telephoned into the hearing. He was very emotional—saying he'll never understand why she did this and he'll always miss his son. He admitted to getting meth for Lange, but he says it was because Lange asked him to.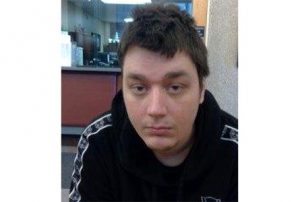 Jamestown  (CSi)  Jamestown Police warns Jamestown residents of a convicted sex offender who has changed his Jamestown address.
Robert Joseph McCormack now lives at 1530 6th Avenue SW, Buffalo Motel, Number 30 Jamestown, ND
He presently has no vehicle.
McCormack is a 30 year old white male, six feet three inches tall, weighing  235 pounds with brown eyes and brown hair.
He has been assigned a high risk assessment by the North Dakota Risk Level committee of the North Dakota Attorney General's Office.
Offensive: Gross Sexual Imposition when he was 23 years old involving a three year old boy.
Conviction Date: August 2013, in Grand Forks ND, District Court.
Disposition:  20 years, 12 years suspended, 10 years supervised  probation
McCormack is not wanted by police at this time and has served the sentence imposed by the court.
This notification is meant for public safety and not to increase fear in the community, nor should this information be used to threaten, assault, or intimidate the offender.
Any attempts to harass, intimidate or threaten these offenders, their families, landlords, or employers will be turned over for prosecution.
Printed handouts of the demographics of Robert Joseph McCormack are available at the Jamestown Police Department.
More information on registered sex offenders is available at the North Dakota Attorney General's web site: www.sexoffender.nd.gov
ASHWAUBENON, WI –   Shopko has announced the closing its remaining 120 department stores across the nation including Valley City. The media press release, says the closures will affect 5,000 employees.
Shopko Chief Executive Officer Russ Steinhorst says,  "This is not the outcome that we had hoped for when we started our restructuring efforts.  We want to thank all of our teammates for their hard work and dedication during their time at Shopko."
The retailer filed for bankruptcy back on January 16, 2019. It started closing stores in December of 2018.
Other North Dakota stores are in  Carrington, Beulah, Lisbon, Mayville, Oakes and Rolla.
Valley City  (VCSU)  "A Tribute to the African-American Journey"—a traveling exhibit from the True Black History Museum in Troy, Michigan—will be hosted in the Student Center lounge on the VCSU campus from 9 a.m.-3 p.m. on Tuesday, March 19.
That afternoon, museum founder Fred Saffold III will speak on the African-American experience at 12:30 p.m. in the VCSU Student Center Skoal Room.
BISMARCK, N.D. (AP) — North Dakota's largest city has declared an emergency and Fargo Mayor Tim Mahoney is asking residents to help fill 1 million sandbags as the city prepares for major Red River flooding.The National Weather Service says "significant" snowmelt flooding is likely this spring in the Red River Valley after last week's massive late-winter storm in the Midwest. The chance the river will reach major flood stage in Fargo has increased from 50 percent to 90 percent.The neighboring cities of Fargo and Moorhead, Minnesota, experienced a record flood 10 years ago. The two cities have implemented several measures such as home buyouts and levees since then.But Mahoney says there are still areas that could be vulnerable. Sandbag-filling operations begin March 26, and Mahoney is asking the public to help.
BISMARCK, N.D. (AP) — North Dakota voters may get to decide if it should be tougher for the Legislature to tap earnings from the state's oil tax savings account.
Democratic Rep. Corey Mock, of Grand Forks, told the Senate Finance and Taxation Committee on Monday that he thinks voters should decide if earnings from the Legacy Fund should be "retained and reinvested" instead of automatically going into the state's general fund for lawmakers to spend.
Mock is the primary sponsor of a bipartisan resolution that would require a two-thirds vote of the House and Senate to spend earnings from the constitution-mandated Legacy Fund, which voters enacted in 2010.
"The default position is for earnings to be reinvested unless the Legislature initiates a transfer," said Mock, who called the move "a critical shut-off valve."
The resolution needs only approval from both chambers of the Legislature before going to voters in 2020. It has broad support from top legislative leaders, including the majority and minority leaders in the Senate. It passed the House earlier this month. The Senate committee is expected to take action on the resolution later this week.
The state is required to put 30 percent of its tax revenue from oil and natural gas production into the Legacy Fund.
The constitutional amendment barred the Legislature from spending any of the fund's assets until June 2017. Currently, a two-thirds vote of the North Dakota House and Senate is needed to spend any of the fund's principal. Lawmakers may not withdraw more than 15 percent of the principal every two years.
BISMARCK, N.D. (AP) — North Dakota's Legislature is considering a resolution that would require a two-thirds vote of the House and Senate to spend earnings from the state's oil tax savings account.
The resolution sponsored by Democratic Rep. Corey Mock has broad bipartisan support from legislative leaders.
Voters in 2010 endorsed a constitutional amendment that requires setting aside 30 percent of state tax revenues on oil and natural gas production in the Legacy Fund. Currently, a two-thirds vote of the fund is needed to spend any of the fund's principal.
Mock told a Senate committee on Monday that the same threshold should be applied to the fund's earnings.
Mock says earnings should be "retained and reinvested" instead of automatically going into the state's general fund for lawmakers to spend.
BISMARCK, N.D. (AP) — North Dakota's Legislature has passed a bill that forbids communities from enacting a minimum wage ordinance that's above the state level.The Senate passed the House bill 35-11 on Monday.Backers of the legislation say setting higher minimum wages in some communities could hurt jobs and businesses. Opponents say the state shouldn't be overstepping its authority.North Dakota's minimum wage is $7.25 an hour. That's the same as the federal minimum.
BISMARCK, N.D. (AP) — Federal prosecutors in North Dakota are seeking a prison sentence for a Rhode Island woman who funneled lottery scam money between the U.S. and Jamaica that's more than double what they sought for the scheme's ringleader.
Assistant U.S. Attorney Jonathan O'Konek said a lack of contrition and cooperation on the part of Melinda Bulgin are big reasons why the state is seeking a 14-year sentence for her, which is about eight years more than they sought for kingpin Lavrick Willocks.
Defense attorney Chad McCabe said he'll seek a sentence "more reasonable and appropriate."
A jury in September convicted the 28-year-old Bulgin of conspiracy, fraud and money laundering in a scam that authorities say bilked more than 100 mostly elderly Americans out of more than $6 million. It's believed to be the first large-scale Jamaican lottery scam tried in the U.S. It involved 31 defendants, including 14 Jamaican nationals, most of whom accepted plea deals with the government.
Among those who accepted a plea deal was Willocks. Prosecutors say he ran the scam out of a Jamaica mansion where he lived with his mother. O'Konek recommended six years and three months in prison, and U.S. District Judge Daniel Hovland in October sentenced him to six years, crediting him with cooperating.
Authorities say Bulgin funneled scam proceeds via cheap flights she got through her airline job. She eventually was caught at a Jamaican airport in 2015.
BISMARCK, N.D. (AP) — The North Dakota Legislature has passed a bill that makes it legal to leave a vehicle idling while no one is in it.Representatives endorsed the measure 92-0 in January. Senators passed the bill 46-0 on Monday.North Dakotans, including some lawmakers at the state Capitol, routinely warm up their vehicles in the winter without being in them, ignoring potential fines.The law was put on the books nearly 75 years ago as a deterrent against automobile theft. Several states in recent years have enacted anti-idling laws in an effort to improve air quality.Supporters say North Dakota's current law ignores the will of the people. 
BISMARCK, N.D. (AP) — A jury has cleared a Lincoln woman accused of making false accusations against a former Burleigh County deputy she was living with at the time.
Authorities alleged Natasha Reiger reported last August that Kerry Komrosky had held a gun to her head, threatened her life and physically assaulted her. She also faced a felony drug charge.
The Bismarck Tribune reports that a jury found Reiger not guilty on Friday.
Komrosky last year was sentenced to 3 ½ years in prison for stealing drug evidence from the state crime lab while serving on a narcotics task force. He has appealed to the state Supreme Court.
Minot, ND (AP) — It may not be the top jackpot, but someone who purchased a Power Ball lottery ticket in Minot is a new millionaire.The North Dakota Lottery says a Powerball ticket purchased at Safari Fuels gas station for Saturday's drawing is worth $2 million. The ticket matched the first five numbers and by purchasing the Power Play option, the prize is $2 million.
No one has claimed the prize yet and have 180 days from Saturday to do so. The gas station receives $10,000 for selling the winning ticket.
In sports…
Bismarck  (ND Game & Fish)   North Dakota anglers, trappers and hunters are reminded that new licenses for the 2019-20 season are required starting April 1.
Licenses can be purchased online at the North Dakota Game and Fish Department website, gf.nd.gov. Once the license is processed, users will have the option to print a hard copy and/or download the license to a smart phone or mobile device, which is helpful when asked to show proof of license while hunting or fishing in rural areas that lack cellular service.
Licenses can also be purchased at more than 140 vendor locations throughout the state, or by calling 800-406-6409. The 2019-20 small game, fishing and furbearer licenses are effective April 1, 2019 to March 31, 2020.
New this year, hunters and anglers will be given the opportunity to register as an organ, eye and tissue donor. By clicking the link after purchasing a license, users will be directed to the North Dakota Department of Transportation donor registry. For more information regarding donor registry visit DOT's website at http://www.dot.nd.gov/divisions/driverslicense/donorregistry.htm, or contact LifeSource directly at 888-5-DONATE.
In world and national news…
JOHANNESBURG (AP) — Mozambique's President Filipe Nyusi says that more than 1,000 may have by killed by Cyclone Idai.
Speaking to state Radio Mozambique, Nyusi said Monday that although the official death count is currently 84, he believes the toll will be more than 1,000.
Nyusi spoke after flying over the port city of Beira and viewing the flooding and devastation. He said he saw bodies floating in the flooded areas.
The Red Cross said that 90 percent of Beira, a city of 500,000, had been damaged or destroyed.
Beira has been severely battered by the cyclone which cut off electricity, forced the airport to shut down and cut off road access to the rest of the country. Cyclone Idai first hit Beira last week and then moved inland to Zimbabwe and Malawi.
THE HAGUE, Netherlands (AP) — Turkey's foreign ministry has condemned the Utrecht tram shooting that killed at least three people.
In a written statement Monday, the ministry said it "strongly" condemned the attack, "regardless of the identity of the perpetrator and the motivation behind it."
Police in Utrecht released the picture of a 37-year-old man, identified as Turkey-born Gokmen Taskin, who they said was linked to the incident. A suspect is now in custody in the Netherlands.
The Turkish ministry said it stood with the Dutch people and the government.
Diplomatic relations were shattered in 2017 after the Netherlands blocked Turkish government officials from holding campaign rallies for a referendum back home that expanded presidential powers. Turkey's president, in campaign speeches, compared Dutch and German politicians to Nazis and fascists.
The two countries re-appointed ambassadors in September 2018 to "normalize relations."
The ministry said earlier that Turkish and Dutch officials would meet Tuesday to discuss "bilateral relations" and cooperation.
KANSAS CITY, Mo. (AP) — Authorities say an 80-year-old woman has died in her flooded Nebraska home after authorities couldn't reach her.
The Platte County Sheriff's Office announced the death of Betty Hamernik on Monday. The Omaha World-Herald reports that officials learned Thursday that she was trapped in her house by the flooding Loup River.
The sheriff's report says rescuers from a Lincoln search team were unable to get to Hamernik because of the fast current, high waves and wind gusts of 60 mph. A team from the Nebraska National Guard attempted to rescue Hamernik by air on Friday morning.
After several attempts, crew members discovered that Hamernik had died. But they still were unable to get in the house. A dive team recovered her body Saturday.
EBENSBURG, Pa. (AP) — A former Pennsylvania pediatrician has been sentenced to at least 79 years in prison for sexually assaulting 31 children, most of them patients.
Dr. Johnnie Barto of Johnstown was sentenced Monday on dozens of counts, including aggravated indecent assault and child endangerment. Prosecutors say the 71-year-old spent decades abusing children in the exam room at his pediatric practice and at local hospitals.
Nineteen people gave victim impact statements both in person and through a prosecutor ahead of the sentencing. They described how he destroyed their lives, caused them to feel hopelessness and made them fear doctors.
His wife, Linda Barto, was among them. She says he "spent his whole sinister life lying and sneaking around so he could carry on his abuse uninterrupted."
The attorney general's office had asked for 31 to 62 years in prison.
WASHINGTON (AP) — Democratic presidential candidates are desperately trying to prove they can raise money, with a handful of them boasting they raked in $1 million in the hours and days after launching their campaigns.
It's a feat that's been touted by Minnesota Sen. Amy Klobuchar, California Sen. Kamala Harris, former Colorado Gov. John Hickenlooper and Washington Gov. Jay Inslee.
They argue the money shows viability and was the result of a spontaneous groundswell of support.
But others say their explanations strain credulity. Donor email lists can be rented. Paid Facebook ads can be used to micro target the base. And revenue sharing agreements allow interest groups to raise money for their preferred candidates.
NEW YORK (AP) — Warner Bros. chief Kevin Tsujihara is stepping down after claims that he promised acting roles in exchange for sex.
As Warner Bros. chairman and chief executive officer at one of Hollywood's most powerful and prestigious studios, Tsujihara is one of the highest ranking executives to be felled by sexual misconduct allegations. Warner media chief executive John Stankey announced Tsujihara's exit Monday, saying it was in the studio's "best interest."
Earlier this month, WarnerMedia launched an investigation following a Hollywood Reporter story that detailed text messages between Tsujihara and British actress Charlotte Kirk going back to 2013. The messages suggest a quid pro quo sexual relationship between the aspiring actress and the studio head.
DOTHAN, Ala. (AP) — A prosecutor says he'll seek the death penalty against a man charged in the slayings of two Alabama teenagers nearly 20 years ago.
District Attorney Kirke Adams says 45-year-old Coley McCraney can be prosecuted for capital murder in the killings of 17-year-olds Tracie Hawlett and J.B. Beasley.
Adams told a news conference Monday that one of the multiple capital counts against the man includes a charge that one of the victims was sexually assaulted during her slaying in 1999.
Authorities say they used DNA matching to confirm that evidence from the killings was tied to McCraney.
The prosecutor says he decided years ago to pursue the slayings as a death-penalty case.
McCraney was arrested Saturday. A defense lawyer says the man is cooperating with authorities.
NEW YORK (AP) — Fox News says it has hired former Democratic National Committee chief Donna Brazile as a political commentator.
Brazile had been let go from a similar role at CNN in 2016 after it was revealed that she had shared material about topics that would be addressed at a Democratic forum with Hillary Clinton's campaign.
At Fox, Brazile will not have anything to do with any debates or town halls — if they ever happen. That's from a Fox News executive who spoke on condition of anonymity Monday because the person was not authorized to speak about contract details.
Brazile says she knows she'll be criticized by progressive friends for signing with Fox, but that she believes it's important to talk with people you disagree with.