(Bismarck)   The National Weather Service on March 18, 2019 reported that generally favorable melt conditions are expected to persist through the week. Temperatures will top out in the mid to upper 30s at the beginning of the work week but will gradually warm into the 40s by the weekend.
Weekend temperatures could potentially reach into the lower 50s across the far southern Red River Valley and the upland valley fringes. These temperatures will aid in ripening the snow pack across the region but with low temperatures dipping back well below the freezing mark, water is not yet expected to begin making its way into the river system.
No major weather systems are expected to impact the region through
the end of the work week.
A switch to a more active weather pattern is possible heading into the last week of March. Trends are being monitored for a weather system to potentially impact the region late in the weekend/early next week. This system could bring snow, rain, or a mix of precipitation types to somewhere across the Northern Plains but it is far too soon to pinpoint any specifics at this time.
An updated thaw progress statement will be issued on Thursday, March 21st regarding the status of the spring snow melt and future flood potential.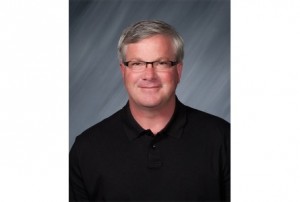 Baldhill Dam Resource Manager Rich Schueneman told those attending a Monday Valley City meeting  of a 50 percent chance that the Sheyenne River in Valley City could reach 18 feet this spring.
He added, melting condition this week of March 18, 2019 are favorable to reducing the forecast if no major snowfall or rainfall event occurs in  the river basin this year. He says the storage capacity at Lake Ashtabula is at a good level this week.