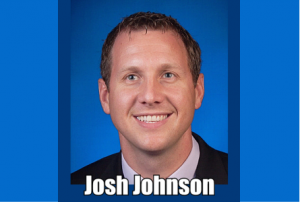 Valley City  (CSi) Valley City Public Schools, Superintendent, Josh Johnson says, Governor Burgum is waiving two of the three school days  Valley City Public School District applied for in their Storm Days Waiver application.
Johnson says,  "VCPS will have school on Monday, April 22nd, but WILL NOT be required to extend our school days before the end of the school year to make up the additional two school days. Please see the amended calendar that details the four storm days that VCPS has to make-up school cancellations and delays this school year."
Johnson adds,  "exactly 6 months ago (October 10th, 2018), we began this winter adventure with 12-15 inches of snow in the Valley City area. We cancelled school that day and had a late start the following day. While Thursday, April 11ths storm is currently forecast to drop less snow, there are definitely some eerie similarities (heavy wet snow, strong winds, and very unpredictable pattern). Please be very alert to any announcements that may be required because of this weather system.
Please know that if we decide to cancel or delay school because of the weather, school districts are allowed to submit additional waiver applications to the Governor's Office.
Josh Johnson