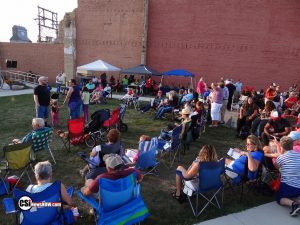 Jamestown  (CSi)  Plans are set, as the Jamestown Arts Center, invites the community to the Hansen Arts Park in Downtown Jamestown for events, activities and the popular Arts Market on Thursday evenings, from June through August this summer. (Not on the 4th of July.)
On Friday's Wayne Byers Show on CSi Cable 2, Arts Center, Director, Mindi Schmitz said, in conjunction with several performing artists, on stage, every Thursday is infused with arts-based activities with Thursday's including hands-on arts activities or demonstrations for adults and children.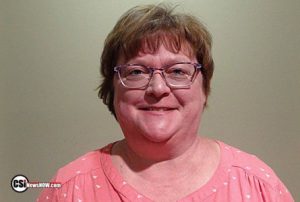 The finest musicians from around North Dakota, join some of Jamestown's best known and loved musical artists, as the backbone of the market.
Each month features an arts-based focus based on the Arts Center's current exhibitions.
Vendors will provide unique products, such as hand-knit items, goats milk soap, essential oil products and other artisan goods.  No reselling is allowed at the market.
Anyone interested in becoming a vendor during the Arts Market can call the Jamestown Arts Center, at 701-251-2496.
Mindi added that every effort is made to assure that vendors are not competing with local businesses.
She said,  the Arts Market is a collaborative vision to build the community, and all of the organizations involved in the planning and running of the Downtown Arts Market are committed to shaping an enduring series that will become a community tradition, and a major source of pride for Jamestown, and attracting additional tourists to Jamestown, and is supported by grant funding from Jamestown Tourism.