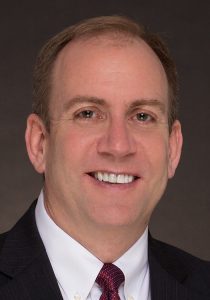 Valley City  (CSi)  Valley City State University President, Alan LaFave, reports, the 2019 V-500 Scholarships, and Century Club benefited, from the auction,  held Friday, April 12, at the Valley City Eagles Club, and  surpassed the $85,000 goal!
He says, "On behalf of the university and our students, we thank the community of Valley City and all who played a part in making the 2019 Scholarship Auction a success!"
The 20-member auction committee, coordinated by the VCSU Foundation and Alumni Office, began its planning efforts last fall and helped engineer the successful outcome of this year's gala.
Century Club and V-500 board members, with help from faculty and staff, provided valuable help. More than 20 student volunteers assisted with the auction the entire evening.  He added, special thanks go out to Dacotah Bank for sponsoring the auction and to all those who worked behind the scenes to make this event so successful.
In the VCSU Newsletter, he said, the silent auction included almost 175 items, the gift certificate auction included 53 items, and the live auction included almost 90 items. All of these were donated by businesses or individuals in support of VCSU students. Following the auction, a few hours of karaoke and dancing put an exclamation mark on the fun!
He added, "We are grateful for all of the efforts and contributions that helped us reach and exceed our $85,000 goal! On behalf of the university and our students, we thank the community of Valley City and all who played a part in making the 2019 Scholarship Auction a success!"