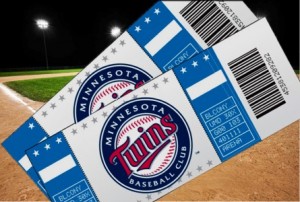 MINNEAPOLIS (AP) — Minnesota reliever Mike Morin hit former teammate Mike Trout with a bases-loaded pitch that forced in a run in the ninth inning before retiring Shohei Ohtani to end the game on a groundout and preserve an 8-7 victory by the Twins over the Los Angeles Angels on Wednesday.
Jonathan Lucroy had an RBI double and David Fletcher drove in a run with a single against Trevor Hildenberger in the three-run ninth, before the Twins turned to Morin for the final two outs and his first save this season. Morin gave up two of the season-high 18 hits by the Angels and plunked Trout on the shoulder.
Byron Buxton and Jason Castro each hit two-run homers and Ehire Adrianza added a two-run double for the Twins, who took the three-game set from the Angels and improved their series record this season to 8-4-2. They've won 10 of their last 15 games, and they're 24-6 when scoring four or more runs. The Twins have 76 home runs in 42 games, the third-most in the major leagues.
Twins starter Jake Odorizzi (6-2) had his scoreless streak stopped at 22 innings when Tommy La Stella took him deep in the third for his team-leading 11th homer. Lucroy tacked on a two-run shot in the sixth, which Odorizzi did not finish for the first time in four starts. He gave up nine hits and three runs in 5 1/3 innings, but this Twins lineup that's suddenly stacked with sluggers produced more than enough support.
Angels starter Trevor Cahill (2-4) bore the brunt of that, allowing six hits and six runs in 4 1/3 innings. He failed to finish the fifth for the fifth time in his last six turns, and the major league leader in home runs allowed has now been taken deep 14 times after the drive to left-center by Buxton in the fifth.