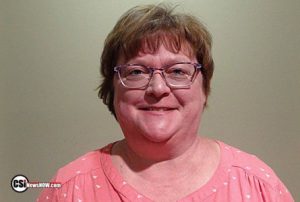 Jamestown  (CSi)  The Jamestown Arts Center is taking sign ups for the Kids Summer Camps, that start on June 3.
On Friday's Wayne Byers Show on CSi Cable 2 Arts Center, Director, Mindi Schmitz said June 3-6 the topic is Watercolor Sketching with Linda Roesch,  June 10-13 it's Wonderful World of Warli Western India art, with Sally Jeppson.  June 17- 20 the camp involves ND Pride with Jennifer Wentz with landscapes sunrises and sunsets.  More information and sign ups by contacting the Jamestown Arts Center.
On our show, Mindi also pointed out that the Arts Center is partnering with the Great Plains Food bank to offer students a summer meal program at the Hansen Arts Park, starting June 3rd. The Arts Center is providing space to store the meals and a location for distribution.
North Dakota Farmers Union, Unison Bank, The Jamestown Sun and First Community Credit Union have volunteered to help distribute the meals Monday – Thursday at 12:00 pm.
No qualification and no registration required.
Mindi added that the current exhibit is The Arts of Warli By Vaishali Mohite, on display through Jun 15. Each painting is a snapshot of village life at a region in India.
In conjunction with the exhibit, there will be an Exhibit Luncheon on Wednesday May 19, at noon at the Arts Center,  hosted by Gallery Manager, Sally Jeppson, to hear more about the exhibit and Sally's Warlie Adventures.
A homemade lunch will be available for $5.   RSVP by calling the Arts Center at 701-25-2496.
The next Open Mic Nite is Thursday May 30, from 7-a.m., to 9-a.m. at the Arts Center, facilitated by local musician Steve Kuykendall.
Mindi reminded everybody that the Hansen Art Park in Downtown Jamestown hosts this summer's Art Market, each Thursday from June through August this summer. (Not on the 4th of July.)
More vendors are welcome by contacting the Arts Center.
The event schedule is available on line at www.jamestownarts.com