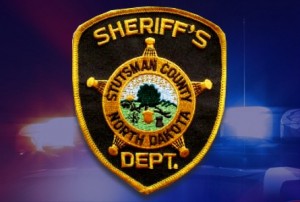 Update with ID
Jamestown  (CSi)  The North Dakota Highway Patrol and the Stutsman County Sheriff's Office investigated a pickup crash Sunday evening about 6:20-p.m. that claimed the life of a 31 year old Edgeley man.
Deputy Damian Hoyt reports, the rollover occurred about three  miles southeast of Jamestown.  The driver identified as Caleb Collins was the lone occupant of the pickup.
Jamestown Area Ambulance, Service assisted at the scene.