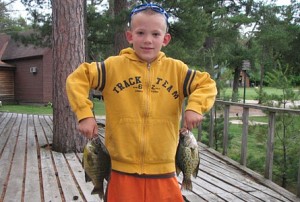 Jamestown  (CSi)  The 39th Annual Dakota Anglers Little Britches Fishing Tournament is this Saturday June 15th.
Teams of one child  and one adult are invited to the  tournament.
Registration at Joos Grove  is 8-a.m. to 10-a.m.  Teams can fish at any one body of water, weigh is at 2-p.m.
Children  8 to 13 will  be eligible to register for their chance to be sponsored to attend the Devils Lake Fish Camp August 4 through August 8.
For more information call Dusty Attleson at 701-320-1731 or Kay Herrick at 701-252-8451.