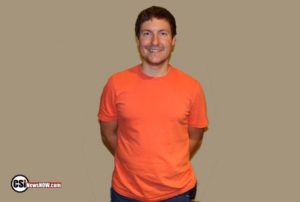 Jamestown  (CSi)  Jamestown's new City Forester, Erik Laber  began his duties in Jamestown, on June 3 to help with caring for Jamestown's Urban Forester.
Erik was born and raised in Jamestown, and attended Pingree-Buchanan High School and majored in Horticulture and minored in Crop and weed science at NDSU.
His background includes employment with Jamestown Parks and Recreation, Mainline agronomy, along with the NDSU Central Grasslands REC, NDSU Animal Nutrition and Physiology Center.
He added that his first week activities as Jamestown City Forester has included, meeting people, addressing resident calls and questions, catching up on the gap between him as City Forester, and previous City Forester.
He said, that Dutch Elm Disease counting will be starting soon.  He will visit areas of Jamestown and check for elm logs with the barks attached and inform the property owner that they are in violation of the City Code pertaining to have the logs either debarked, or burned.
The elm bark beetle, harbors beneath the bark, transmitting the disease to other trees.
He outlined his immediate concerns of the Urban Forest, including, Ash and Maple trees losing leaves.  He attributes that to Anthracnose, a long cool wet spell followed by hot and drier weather.
He pointed out that while there is no real treatment, fertilizing is beneficial, and he noted a second flush of leaves, especially with Ash trees.  He says, typically a tree can withstand two to three years of having Anthracnose, and survive.
He suggested to rake leaves in fall to prevent reinfection, prune for air flow and sunshine will help.
With campfire season in progress, not to transport infected firewood, as the fungus and insects live in dead wood.
Please plant a new tree if one is removed.
He pointed out that all new boulevard plantings need permit, adding to Call Before You Dig, to make sure not underground utilizes will be affected.
His office has a list of approved trees for boulevard plantings.
Reach Erik at his City Hall office, at 701-252-5900, or E-Mail Elaber@Jamestownd.gov