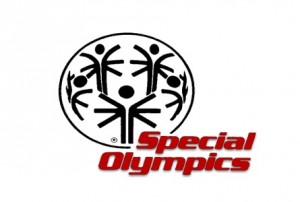 Fargo, North Dakota  (CSi)  – Special Olympics North Dakota concluded a successful two-days of competition at the 2019 Summer Games.
"We're pleased with the turnout of athletes we had at this year's Summer Games," Kathy Meagher, president and CEO of Special Olympics North Dakota. "Everyone brought a fantastic level of energy and passion for their respective sports."
More than 670 athletes from 13 communities participated in state competitions in athletics (track & field), bocce, flag football, powerlifting, swimming and volleyball.
"Our athletes are driven by the support from fans and volunteers. We appreciate the support from the community and continue to push for more volunteers and spectators for upcoming events," Meagher said.
For full results from the 2019 Special Olympics North Dakota Summer Games, go to https://drive.google.com/drive/folders/0BwFYRgjNSAIdMW5HUVdQUXMxam8.
For more information about Special Olympics North Dakota, go to www.specialolympicsnorthdakota.org.
ABOUT SPECIAL OLYMPICS NORTH DAKOTA
Special Olympics North Dakota is part of a worldwide movement that unleashes the human spirit through the transformative power and joy of sports everyday around the world. Through work in sports, health education and community building, Special Olympics is addressing inactivity, injustice, intolerance and social isolation by encouraging and empowering people with intellectual disabilities which leads to a more welcoming and inclusive society. Every year more than 1,600 Special Olympics athletes in North Dakota have an opportunity to take part in any of the 15 sports offered. With the support of more than 300 coaches, 5,000 statewide volunteers deliver more than 70 statewide competitions throughout the year.
Website: www.specialolympicsnorthdakota.org Facebook: https://www.facebook.com/SpecialOlympicsND/